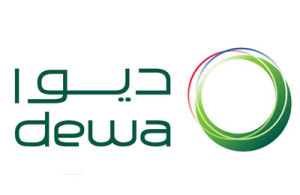 Microsoft, in collaboration with Dubai Electricity and Water Authority (DEWA), has announced the availability of DEWA 2.0, a revamped application that is compatible with Microsoft Windows 8.1 operating system.
New features have been added to the app to help provide DEWA's customers with access to a wide range of services.
The Smart app is the result of joint collaboration between Microsoft and DEWA in providing smart services, and supports the broader Government of Dubai commitment to turn Dubai into a Smart City.
"In line with the directives of His Highness Sheikh Mohammed bin Rashid Al Maktoum, Vice President and Prime Minister of the UAE and Ruler of Dubai, to improve government services to the highest international standards, we constantly improve our services to simplify and accelerate processes and achieve customers' satisfaction and exceed their expectations," said HE Saeed Mohammed Al Tayer, MD and CEO, DEWA.
Samer Abu Ltaif, Regional General Manager, Microsoft Gulf, said, "At Microsoft Gulf, we leverage technology to empower user-experience and simplify day-to-day activities. We are confident that this application will deliver that through facilitating quick access to information about DEWA, and through the natural interface of Windows, they will be able to do more. We know this App is an important step in supporting the plan of transforming Dubai to a Smart City, and I would like to take this opportunity to thank DEWA for working with us on this initiative."
DEWA started working on the Smart government strategy competitively since 2009, which lead to the introduction of many of its services on smart devices. DEWA Smart app supports Windows, and Windows Phone, in addition to major operating systems.
"DEWA's smart app provides more than 150 services and features that meet all customers' needs. Customers can view and pay their bills, view a graphical presentation of their electricity and water consumption, and check their carbon footprint which result from their electricity and water consumption," said Moza Ibrahim Al Akraf, Acting CIO, DEWA. "They also have access to DEWA's news. The free application is compatible with Windows 8.1 operating system and can be installed on computers and tablets at the Windows Store."