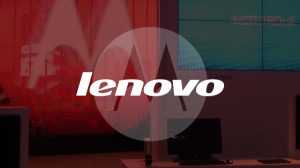 Lenovo's acquisition of Motorola Mobility from Google for $2.91 billion has been completed.
The acquisition of the Motorola brand and Motorola's portfolio of smartphones such as Moto X, Moto G, Moto E and the DROIDTM series, as well as the future Motorola product roadmap, positions Lenovo as the world's third largest maker of smartphones.
Lenovo will operate Motorola as a wholly-owned subsidiary. Motorola's headquarters will remain in Chicago. With the acquisition, Lenovo welcomes the addition of a company with nearly 3500 employees.
Lenovo chairman and CEO, Yang Yuanqing, said, "Today, we achieved a historic milestone for Lenovo and for Motorola – and together we are ready to compete, grow and win in the global smartphone market. By building a strong number three and a credible challenger to the top two in smartphones, we will give the market something it has needed: choice, competition and a new spark of innovation.
"This partnership has always been a perfect fit. Lenovo has a clear strategy, great global scale, and proven operational excellence. Motorola brings a strong presence in the US and other mature markets, great carrier relationships, an iconic brand, a strong IP portfolio and an incredibly talented team. This is a winning combination."
Google will maintain ownership of a majority of the Motorola Mobility patent portfolio, while Motorola will receive a license to this portfolio of patents and other intellectual property. Motorola will retain over 2000 patent assets and a large number of patent cross-license agreements, as well as the Motorola Mobility brand and trademark portfolio.
The total purchase price at close was approximately $US2.91 billion (subject to certain post-close adjustments), including approximately $US660 million in cash and 519,107,215 newly issued ordinary shares of Lenovo stock, with an aggregate value of $US750 million, representing about 4.7 per cent of Lenovo's shares outstanding, which were transferred to Google at close.
The remaining $US1.5 billion will be paid to Google by Lenovo in the form of a three-year promissory note. A separate cash compensation of approximately $US228 million was paid by Lenovo to Google primarily for the cash and working capital held by Motorola at the time of close.