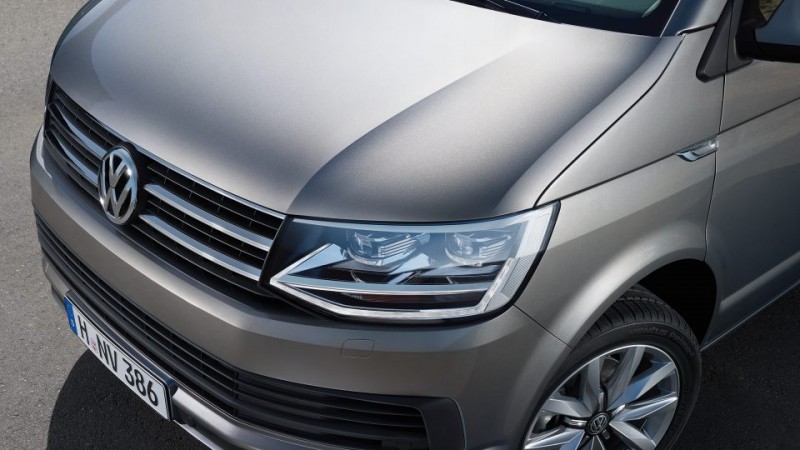 For the past few years, we've been reading reports about Apple's ambitious self-driving car project. Dubbed Project Titan, the vision was once reportedly bolstered by a 1,000-plus member team tasked with building a vehicle that would be innovative and revolutionary, with an all-electric engine, luxurious amenities, and the smartest infotainment system on four wheels.
However, according to a new report by The New York Times, some things are too difficult even for Apple to conquer. For the past four years, Apple's best engineers, along with designer Jony Ive have been developing prototypes of a reimagined car worthy of the Apple name. As the Times describes it, the idea was to build a vehicle that would be "the automotive version of the iPhone."
While that project may very well still be alive with the circular walls of Apple Park, Apple has dramatically scaled back its vision for a car to something much more realistic. The result is a partnership with Volkswagen to outfit a fleet of its T6 California vans with the latest Apple tech, including new "computers, sensors and a large electric car battery."
The impact on you on the road: While many of us have been waiting for the day when we would be able to walk into an Apple Store and walk out with a new car, it may be a while before that happens, if it ever does. There's a reason why new car companies don't crop up nearly as often as gadget companies – it's a very difficult business. From safety concerns to production timetables, making a car is very different from making a computer, and Apple is learning just how hard it is. Even Tesla, which has been in the game for years already, is having trouble delivering its newest Model 3. So for now, Apple employees will be the only ones to enjoy Apple on the road – but for the rest of us, there's always CarPlay.
The Volkswagen T6 might not have a kitchen once Apple redesigns it. It might not be much to look at on the outside, but the T6 is one of Volkswagen's most innovative vehicles, with a stove, sink, refrigerator, and pull-out bunks bed all hidden on the inside. In its review, Auto Week called it "cocooning at its finest," and that's before Apple got its hands on it.
But a souped-up van is a far cry from what an Apple Car could have been, according to the Times:
"Apple enlisted software programmers, automotive engineers, rocket scientists and the industrial-design team of Apple's design chief, Jonathan Ive, to reimagine the car. They entertained a series of unconventional concepts, including augmented-reality or holographic displays embedded in windshields and windows, a sunroof made of a special polymer that reduces heat from the sun, and windows with adjustable tints—like those on Boeing's new 787 Dreamliner jets."
If that sounds like a dream car for Apple fans, it's because it is. Once Apple realized that building the car in-house would be too difficult, it tried to forge a deal with BMW, Mercedes-Benz, Nissan, and McLaren to build an Apple car. Even after Apple replaced those ambitions to simply retrofitting existing cars with Apple's own tech, those companies all balked at a partnership due to Apple's predictable demands "over control of the experience and data."
But much like it did back in the day with the iBeetle, Volkswagen jumped at the chance to work with Apple. According to the report, the remade electric T6's are being made at a lab near Turin, Italy, run by a Volkswagen subsidiary called Italdesign. And while the vans will look much like the boxy T6 on the outside, Apple is replacing much of the interior, including the dashboard and seats.
The controls on the Volkswagen T6 will get a dose of Apple ingenuity. Such a van would likely make Teslas look cheap be comparison, since the Europe-only T6 would cost over $100,000 in U.S. dollars as it is, but Apple won't be selling the new van at Volkswagen dealerships. Instead, it will strictly be used to shuttle employees between two of Apple's Silicon Valley campuses, presumably Apple Park and Infinite Loop. The vans will be self-driving, but a human driver will be present in case of emergencies.
The vans are expected to debut some time in 2019, after missing a 2018 deadline. Translation: Building a car is hard.