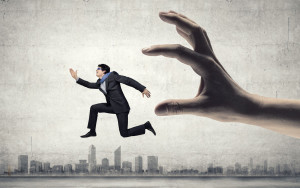 Miraj Electronics, a ten-year-old company that was located on the Computer Street "disappeared" overnight about three weeks ago with debts to the tunes of AED 9 million. Several channel players have suffered losses including a few large distributors, according to sources close to the matter.
The reseller used to deal largely with power retailers and about eight IT trade companies have suffered losses with this incident. Sources say that the reseller had about AED 3.5 million stock before fleeing the market and the products are yet to be seen, though the channel players are keeping a close watch.
While low margins and over credit continues to be the two main issues that is plaguing the channel, channel partners must look at taking preventive measures.
According to Shailendra Rughwani, Director, DCG, the industry needs to work together and stay united to prevent such incidents. "Industry is going through some tough times. The only way forward is to get insurance and make sure your business is protected. We need to be more careful and not work on a credit basis. It should be undertaken by everyone in the market, only a joint effort can help. Though, this will take time as the UAE market is credit-oriented."
Marius Wolmarans, Manager Mutlinational EMEA, Trade Credit, AIG Property Casualty, said, "In many geographies in the world, many companies do abscond and not meet their obligations to the suppliers. This is an ever-increasing problem especially in the GCC. Credit insurance is a product that insures customers against that because in the event of a supplier's customer running away overnight, credit insurance will step in and pay the claim for the bad debts."
"Channel partners should look at insurance as then we will also be able to share a database of information with our customers. Therefore, not only will we indemnify the customer in an absconding case but we also try to warn them beforehand, if we suspect any potential fraudulent action in the industry. Our database provides us with detailed information about our customers so we are able to foresee the problem in many cases," Wolmarans added.
This is the second reported absconding case in 2014, earlier in the year another Dubai reseller, NSK, fled the market, unable to meet its debt obligations. Although the incidents have reduced compared to a few years ago, channel players continue to grapple with this challenge.