Dubai Electricity and Water Authority (DEWA) has organised a workshop to review its strategy for 2021. The workshop, which was held under the theme 'Zayed's Legacy for a Sustainable Future.'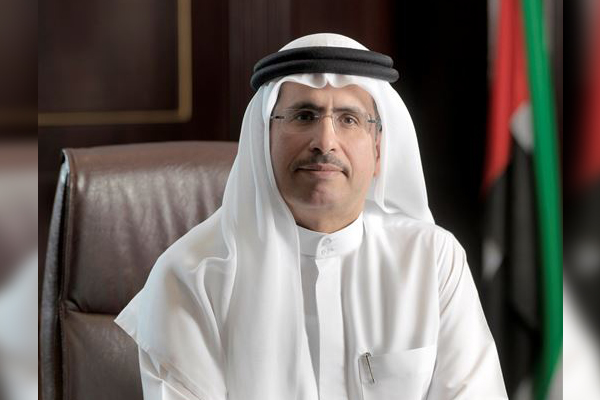 The workshop is part of DEWA's commitment to continuously develop its strategy to keep pace with rapid developments across all areas and support its vision to become a sustainable innovative world-class utility, according to WAM.
The event was attended by Saeed Mohammed Al Tayer, MD and CEO of DEWA, Executive Vice Presidents, Vice Presidents, DEWA's experts, and staff.
Al Tayer, during his keynote speech, noted that DEWA organises the annual workshop to review and update its strategy, which is aligned with the vision and directives of Sheikh Mohammed bin Rashid Al Maktoum, Vice President and Prime Minister of the UAE and Ruler of Dubai, to anticipate the future, innovate technologies, and employ them to achieve the best results.
"As we organise this workshop during the Year of Zayed, we remember the vision of the late Sheikh Zayed bin Sultan Al Nahyan and his efforts to build a country that has become a role model for happiness and positivity. Today, our wise leadership continues Sheikh Zayed's approach, according to a vision that not only anticipates the future but shapes it as well. At DEWA, we are proud that we are contributing to raising the status of the UAE through achievements that puts it on par with the best utilities in the world," said Al Tayer.
Al Tayer said that DEWA's strategies and initiatives are aligned with government plans and strategies, including the UAE Centennial 2071, which is a long-term government plan to prepare the UAE and young Emiratis for the future; the UAE Strategy for the Fourth Industrial Revolution aims to strengthen the UAE's position as a global hub for the Fourth Industrial Revolution; the UAE Vision 2021; the Dubai Plan 2021, the Dubai Clean Energy Strategy 2050, and other inputs support the transition to a sustainable green economy in Dubai and the UAE. "DEWA regularly reviews its strategy to keep pace with developments," he said. "This contributes to DEWA's competitiveness and its excellence in developing long-term proactive plans, keeping pace with the Fourth Industrial Revolution, and making use of disruptive technologies to achieve the vision of the wise leadership to become the government of the future."