Dubai-based Al Kasir Jewellery Group launched three Crypto assets backed by certified diamonds.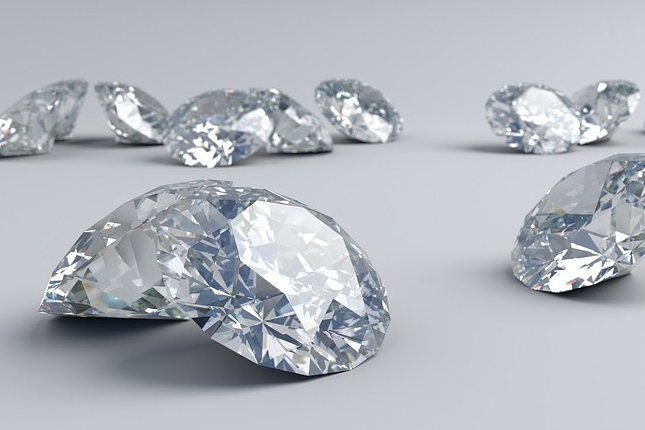 Al Kasir Jewellery Trading and Al Kasir portal, a joint venture under the private office of Sheikh Ahmed Bin Obaid Al Maktoum, has announced the launch of the innovative diamond trading model using the blockchain technology.
Dr. Lakhanpal said, "Cryptocurrencies with their underlying blockchain technology are increasingly popular amongst individuals, financial institutions and governments, however many of them view cryptocurrencies as objects of radical speculation and high volatility. Since they are subject to potentially huge price corrections, most cryptocurrencies are practically a poor store of value and means of barter-like exchange. This gives rise to a need for a more secure alternative."
"For the first time ever, the world is about to experience a set of three crypto-assets backed by IGI certified real diamonds. Being backed by a real-world Asset, these three crypto-assets: Al Mas, Al Haqeek and Al Falah are better capable to store and translate value due to a base measure or gauge around which their value revolves," he added.
"This is also the first time that crypto assets will be available for purchase across the counter as the company aims to open 1000 stores across the world for this in all major markets including South-East Asia, Europe, the UK and the Gulf region. The public trading will commence tentatively between August 21 and 24, 2018 during Eid Al Adha," said Dr. Lakhanpal.
The company announced the Pre-ICAO commencement during which these crypto-assets can be purchased on the company's online shopping portal with a bonus in store. Investors, who wish to buy these crypto-assets, will have a variety of packages to choose from, ranging from a minimum of $250 up to $250,000, against which he will be given Indian Gemological Institute (IGI) certified diamonds of the same value after the completion of ICAO (Initial Crypto Asset Offering). The company aims to attract buyers from all social and economic segments.
Dr. Lakhanpal said, "Along with the diamonds the buyer will also get crypto-assets. These crypto-assets can subsequently be used to physically procure a range of products like precious stones, perfumes, Oud, Bakhoor and Attar from the company's online shopping portal. The buyer can redeem only 50 percent of the product purchase value in crypto currency and the remaining 50 percent will have to be made via currency payments for future purchases."
"Diamonds are an ideal asset backing for crypto-assets since they are rare, taking a billion years to develop, have several millennia of history as a recognised store of value, and are small and therefore easily stored and transported. The three crypto-assets are designed to seamlessly address the need of security, combining the convenience of digital currencies by being utilised as crypto-assets with the stability of traditional assets," he elaborated.
According to him, the three crypto-assets are due to be traded on their own unique crypto-asset exchange with the flexibility of inter-changeability of coins and trading directly against diamonds, precious gemstones, oud, Bakhoor and attar to add more value.