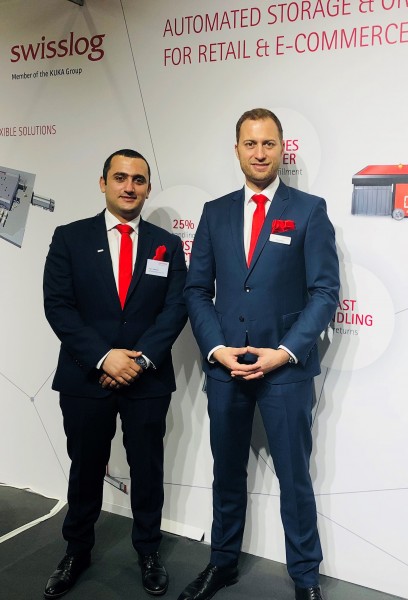 Globally, retail e-commerce is expected to increase to 14.6 percent of total retail, with a market volume of more than $4 trillion, according to a report by eMarketer.
Swisslog, a robotic, data-driven and flexible automated solutions company, as part of its debut participation at the Seamless Retail Middle East will discuss the latest warehouse automation solutions for forward-thinking businesses in retail, e-commerce and multichannel in the UAE and the Middle East.
Furthermore, a separate study by Gartner, revenue growth, digital transformation, and customer focus are the top strategic business priorities for retail CIOs in 2018.  While mobile technology has fundamentally changed how consumers shop and buy online, consumers also expect retailers to connect their physical and digital storefronts seamlessly in order to provide the best retail experience.
Alain Kaddoum, General Manager, Swisslog Middle East, said, "We are committed to continue supporting Middle Eastern retail and e-commerce companies, when it comes to warehouse automation to help them achieve fast product delivery, high accuracy, and efficient operations."
Kaddoum also noted that with some online retailers offering free delivery on e-commerce orders, it's becoming clear that the future belongs to organisations that have the flexibility to adapt to how consumers prioritise choice, speed and convenience. "Swisslog's technology solutions like AutoStore or CarryPick address these challenges and provide retail chains with functionalities such as split case picking and fast turnaround times. With our industry 4.0 and robotics solutions we help our clients be ready for the challenges of tomorrow," he said.
At the exhibition, Swisslog will demonstrate its full suite of solutions including automated high bay warehousing and goods-to-person systems that decrease the error ratios by utilising less manpower while managing daily fluctuations in demand in a more flexible and cost-efficient way.
Roland Martin, Global Market Leader Retail and E-Commerce at Swisslog Logistics Automation will also present on the importance of increasing efficiency with data-driven and robotic warehousing. The presentation will take place on the first day of the expo and will cover topics including fast and accurate delivery of orders, driving personalisation, employee and warehouse productivity and software as a key driver for logistics automation to cater to the high pick volumes of the retail industry.
During his second presentation, Roland Martin will also cover case studies of warehouse efficiency with automation from leading retailers including dm Drogerie-Markt Germany, Sportamore Nordics and the German organic food brand, Alnatura.
Seamless Middle East is taking place at the Dubai World Trade Centre from 15th to 16th April.