Visa will soon launch its first bettery-less dual interface biometrics payment card (chip- and contactless-enabled) in the Middle East.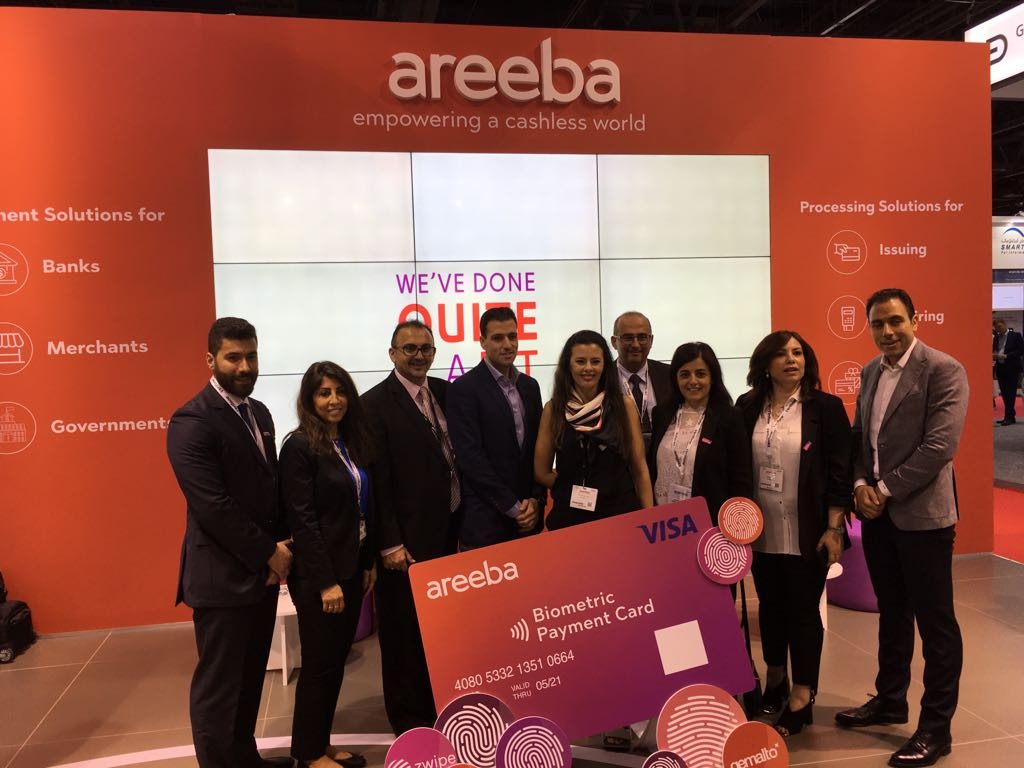 The project is being developed by digital security firm Gemalto and biometric technology company Zwipe who have partnered with areeba, a financial and payment technology company in the Middle East and Africa, with the support of Unilux Cards.
Maher Mikati, CEO of areeba, said, "areeba is committed to investing in new capabilities that deliver better & more secure payment solutions; using fingerprint technology to authenticate a person for payments will provide cardholders a faster, easier and more secure payment process compared to the traditional use of PINs.
The biometric payment card is presented by areeba and Visa in partnership with Gemalto and Zwipe, during Seamless Middle East in Dubai. The pilot aims to test the use of fingerprint recognition as a more convenient and secure alternative to PIN or signature to authenticate the cardholder during a transaction.
"We are proud to partner with Visa, Gemalto and Zwipe to run this pilot programme in the Middle East and make this innovative product available for financial institutions who are keen to integrate biometric technology into their payment cards to enhance convenience and reduce fraud," said Mikati.
Nathan Cushnie, Visa's Head of Digital Solutions for MENA, said, "Just last month, we released findings from our survey  of UAE consumer attitudes towards biometrics which revealed that 98 percent of consumers surveyed in the UAE are keen to use biometrics such as fingerprint recognition for payments. The pace of digital transformation in the region is opening up new opportunities for innovation, and our partnership with areeba marks another milestone in our commitment to introducing secure and convenient technology that more and more consumers across the region want."
André Løvestam, CEO of Zwipe, said, "We are proud to partner with leading financial and payment technology companies like areeba who share our first mover vision when it comes to making payments more secure and convenient."
He added, "We have seen a major surge in interest for our market leading battery-less dual interface biometric payment technology especially in the Middle East and we are confident that millions of consumers will be using their fingerprints and Zwipe technology to securely authenticate themselves and conveniently complete transactions going forward."