The rise of digital payments, such as cards and mobile payments, could yield a net benefit of up to $2.2 billion (AED 8.08 billion) annually to consumers, businesses, and government in Dubai, according to the latest study from Visa.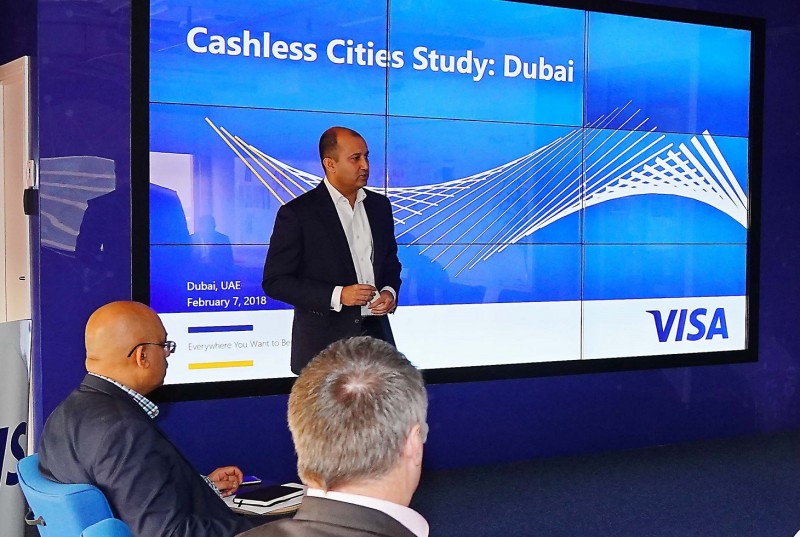 In collaboration with Roubini ThoughtLab, Visa examined the economic impact of increasing the use of digital payments in major cities around the world.
The study analyses the economic impact of the use of digital payments in several global cities including Dubai. By reducing reliance on cash, the study estimates the immediate and long-term benefits for three main groups in Dubai.
The first is consumers, who could save nearly $200 million, from both time savings while conducting banking, retail and transit transactions, as well as a reduction in cash-related fraud; businesses could achieve up to $1.5 billion from time savings while processing incoming and outgoing payments, and increased sales revenues stemming from extended online and in-store customer bases; and governments, which could save nearly $500 million from factors including increased economic growth, and cost savings from administrative efficiencies.
The results were announced as part of UAE Innovation Month, and are part of the global Visa report, "Cashless Cities: Realising the Benefits of Digital Payments." The study does not look at eliminating cash; rather, it examines the benefits experienced when a city moves to an "achievable level of cashlessness" – defined as the entire population of a city moving to digital payment usage equivalent to the top 10% of its users today.
Commenting on the results, Shahebaz Khan, Visa's Country Manager, UAE, said, "Dubai currently stands at the threshold of becoming a digitally advanced city, and with the government driving the Smart City agenda in both the public and private spheres, we can expect the transition to happen sooner rather than later. The benefits that a cashless society would bring to its economy are significant and, as a global leader in smart payments, Visa stands well positioned to enable the circulation and adoption of smart money, innovating with the government, banks, merchants and consumers alike, to achieve that transformation."
The study also estimated substantial benefits on Dubai's economic drivers over the next 15 years with results indicating that by 2032, cashless payments could increase employment by 1.1% and generate over $27 billion in additional economic activity.