Du, the UAE's second largest telecoms operator, announced flat profit for the second quarter of the year, according to a report by The National.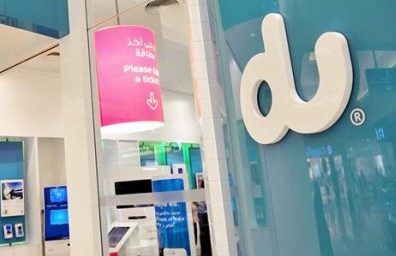 The results, according to the report, beat analysts' forecasts and halting a long decline in quarterly earnings thanks to rising revenues.
The operator reported a net profit of AED 447 million compared to AED 445 million during the same period a year ago due to growth in fixed line business.
Its revenues increased by 6.2 percent to AED 3.26 billion compared to AED 3.06 billion a year earlier.
Du has pledged to expand beyond its core telecom business lines into managed services to protect its bottom line.
"Our mobile customer base increased 1.5 per cent during the quarter to 8.2 million customers, up from 8.1 million in second quarter of last year. This was largely due to our strategy of focusing increasingly on attracting and retaining higher quality customers, with solid growth in postpaid customer additions," Osman Sultan, EITC's Chief Executive Officer, said in a statement.
However, he noted that despite a steady performance during the quarter and the first half of the year, "EITC continues to be impacted by challenging market conditions, which are due to pressures on mobile rates and data monetisation."
Sultan also mentioned the soft launch of the Virgin Mobile brand, which will be offered under du's parent company EITC's umbrella, as a key highlight in Q2.
He said thousands of customers have signed up to Virgin services since its launch in late May, however, he did not disclose the official launch date.
"We look forward to the full commercial launch of the Virgin Mobile brand in the UAE soon, and with it, bringing a fully digital and premium customer experience. Our Virgin line of business is in early stages and revenue will start ramping up more in the next quarters," Sultan said.