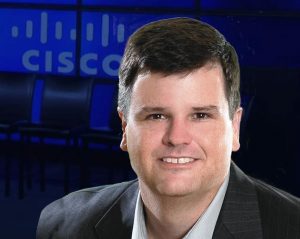 Designed to be intuitive, Cisco's new network can recognise intent, mitigate threats through encryption, and learn over time.
Cisco has announced that its global ecosystem of customers, developers and partners are embracing the company's ambitious vision for a new era of networking. Recently announced, Cisco's new network can recognise intent, mitigate threats, and learn over time, said the firm.
This new network is the result of years of research and development by the firm to reinvent networking for an age where network engineers managing hundreds of devices today will be expected to manage one million by 2020. Companies that are managing their networks through traditional IT processes will not be able to scale in this new age. Cisco's approach creates an intuitive system that constantly learns, adapts, and protects, to optimize network operations and defend against today's evolving threat landscape.
"Cisco is delivering a more intuitive system that automates the edge of the network and embeds machine learning and analytics at a foundational level," said Scott Harrell, senior vice president, Product Management, Enterprise Networking, Cisco. "Intent-based networking signifies a paradigm shift for our industry and a completely new era of networking. It's exciting to witness our global ecosystem—three million network engineers, 60,000 partners and 450,000 developers—embrace the future of networking."
To drive adoption of its intent-based networking solutions, Cisco has announced new training and developer programmes to 28,000 networking professionals at the company's annual user conference, Cisco Live. Attendees will learn about the impact intent-based networking will have on their organisations and begin developing the skills needed in the new era of networking.
The shift from hardware- to software-centric networking is driving Cisco's channel partners to evolve their networking practices, develop new skills and pursue new business opportunities. The company said it is providing the programmes, incentives and tools to help its partners build networking practices that incorporate software, security, automation and analytics for their customers.