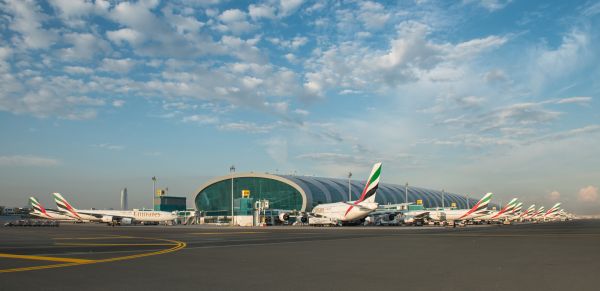 Dubai Airports' executive vice president of technology and infrastructure has lauded the potential for transformation through innovative technology use.
Speaking at Siemens' Innovation Day at Dubai Opera, which was held in partnership with Dubai Electricity and Water Authority and Expo 2020, Michael Ibbitson, said that Dubai Airports has transformed its operations by using IoT technology to help ease passenger traffic at its facilities.
Siemens used the event to announce that it would open new IoT-focused centres in Dubai and Abu Dhabi, with the former focusing on airports, logistics and cargo to co-develop approaches that improve the movement of people and goods.
Globally, Siemens' centres will host around 900 software developers, data specialists and engineers who will develop digital innovations for data analysis and machine learning with Siemens customers.
"Two years ago, we started working on initiatives to get rid of queues in our airports," Ibbitson said. "We haven't quite done that, but they're now half their previous length, and we're processing 14 million more passengers than we were two years ago. Six months after we introduced new systems, we developed an app which provides real-time information on queue lengths. His highness Sheikh Ahmed has access to the same information as the person responsible for managing the queue. Now, everyone can see if the queue is 10 or 15 minutes long, and this triggers alerts so that action can be taken. The visibility of data has changed the performance of the airports. It's about making sure people have the information they need to do the job."
Ibbitson went on to explain that Dubai Airports is now prioritising the ways it can allow employees to create new technological concepts that can be put into practice. "I spend a lot of my day encouraging my team to think critically," Ibbitson said. "Over 70% of the passengers that go through Dubai Airports are in transit. We're looking at how to create a cross-border, international system which is associated against all documents and visa requirements."