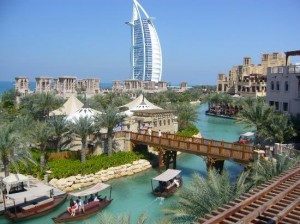 Dubai-based asset management company wasl today announced the successful implementation of a suite of SAP software solutions to ensure efficiency, integration, and sustained competitive advantage across its various operations and investments in the real estate and business sectors.
wasl was established by Dubai Real Estate Corporation (DREC) in 2008 to manage its various operations and investments. The group currently encompasses three subsidiaries including wasl properties, wasl hospitality and Dubai Golf and was set up to strengthen Dubai's success and to actively secure its future growth objectives.
"Our focus for continued growth and to realise value for our stakeholders is to invest in innovative technology to ensure best practice and world-class service. SAP ERP has developed specific business solutions software to streamline processes across the entire Group.  This development provides the necessary support and integration to front-line solutions aiming to improve customer services and products, increase revenues, reduce costs and increase efficiencies and productivity," said H.E Hesham Abdulla Al Qassim, wasl, CEO.
"wasl is inspired by Dubai's vision and emphasises core values of unity, connectedness, integrity and tradition which align perfectly with those of SAP.  The group is committed to continuously transform and develop, and invest in technology.  The now completed rollout will see improved overall productivity, simplified and integrated processes and improved customer relationship management," said Sam Alkharrat, MD, SAP MENA.
The SAP ERP application supports the essential functions of the business processes and operations efficiently, and has been tailored specifically to fit the needs of wasl . SAP ERP redefines enterprise resource planning, delivering role-based access to crucial data, applications and analytical tools. Business challenges for the real estate industry within areas such as logistics, business intelligence, HR and lifecycle management can be dealt with effectively and efficiently.
The successful implementation covers a portfolio of SAP solutions across financial reporting, human resources, materials management, real estate, customer relationship management, project systems, project management, and portals as part of the Enterprise Resource Planning (ERP) system.