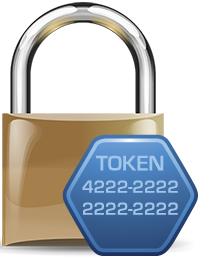 The Payment Card Industry Security Standards Council recently published guidelines aimed at helping merchants and others processing payment cards make effective use of what's known as "tokenisation" technologies to conceal sensitive account information.
In its "Information Supplement: PCI DSS Tokenization Guidelines," the council points out that there are various types of token products on the market today, and though not naming them, offers a description of how many might be expected to work to hide payment-card account information by concealing it behind a substitute "token" as a surrogate value. The "token" could then be converted back to its original account information.
The council says this technology can potentially help in making it easier for merchants or other processing payment card data to set up networks that must restrict access to sensitive information in order to comply with the PCI Data Security Standard (DSS) rules.
"Tokenisation itself has no specific de jour standards and there are products that work in rather different ways. But by effectively hiding data in plain sight, tokenisation can be a factor taken into account when merchant networks are reviewed for compliance with PCI standards," said Troy Leach, CTO at the PCI Security Standards Council.
"The security of an individual token relies predominantly on the infeasibility of determining the original primary account number," the report states.
Some of the best practices recommended for tokenisation include strong authentication and implementing mandatory access controls across the tokenisation system, whether for tokenising or de-tokenising data, as well as securing authentication credentials from unauthorised access or use. Locating all components within the tokenisation system (for example, the token generation and mapping process, data vault and cryptographic key management) in a PCI DSS compliant environment, is another practice the council recommended.
Since the goal in PCI compliance is often to reduce the amount of cardholder data that enters the general business network, the report notes that if the primary account number (PAN) is retrievable by the merchant using the tokenisation system in place, the "merchant's environment will be in scope for PCI DSS. "To minimise that, it would be preferred that the merchant would not need or have the ability to retrieve the PAN once the token has been generated," Leach said.
The report offers detail on how tokenisation systems should be installed, configured and maintained in a manner that is PCI DSS compliant in general. For instance, one guideline suggests, "The tokenisation solution implements logging, monitoring, and alerting as appropriate to identify any suspicious activity and initiate response procedures."
The document was a project carried out by the council's Scoping Special Interest Group, Tokenisation Taskforce.