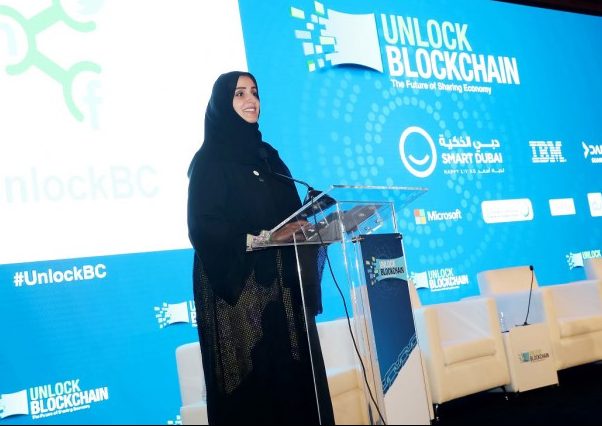 Smart Dubai, the government arm entrusted with making the emirate the happiest and smartest city in the world, plans to integrate blockchain technology in the public sector this year through its Smart Strategy.
The organisation said it is close to rolling out 20 blockchain applications in a number of government firms including the Dubai Roads and Transport Authority, Dubai Police and DEWA among others.
During the UNLOCK Blockchain Forum, which is being held in Dubai, Smart Dubai director general Dr. Aisha Bint Buti bin Bisher, said "Dubai took the forward-thinking approach and broke ground on the bold Dubai Blockchain Strategy, and by supporting events such as the UNLOCK Blockchain Forum, we are building a platform to share our learnings and prepare Dubai, and the world, for the future of blockchain."
Dr. bin Bisher also noted that the agency has partnered with IBM and Consensys as both strategic advisor and consultant for the strategy to ensure its efficiency and effectiveness.
"Our deadline is 2020, but my aim for blockchain implementation is 2018," she said. "We are making Dubai the blockchain capital of the world."
Launched in 2016, the Dubai Blockchain Strategy revolves around three main pillars: increasing government efficiency by transferring 100 percent of government transactions to the blockchain network, strengthening industrial activity by creating new blockchain-based business models, while securing Dubai's position as the global leader in terms of adoption and implementation of blockchain networks and transactions.
Through the strategy, Smart Dubai aims to improve the delivery of basic government services, saving over 25 million productivity hours per year as well as AED 5.5 billion in annual savings on document processing alone.
Blockchain, a digital technology that is bringing about efficiency in data and financial transactions through the use of cryptography. Blockchain protocol has the potential to revolutionise finance by increasing transparency and simplifying processes.