As a prelude to the inaugural Masters of Tech Awards, the CNME editorial team decided to give its own take on the most influential technology vendors that are transforming the Middle East. While Masters of Tech will give the public the chance to name its favourite products and services, CNME has named the blue-chip technology firms that look set to build on excellent regional work over the last 12 months, and are also making their mark across the world through innovation and using technology for good.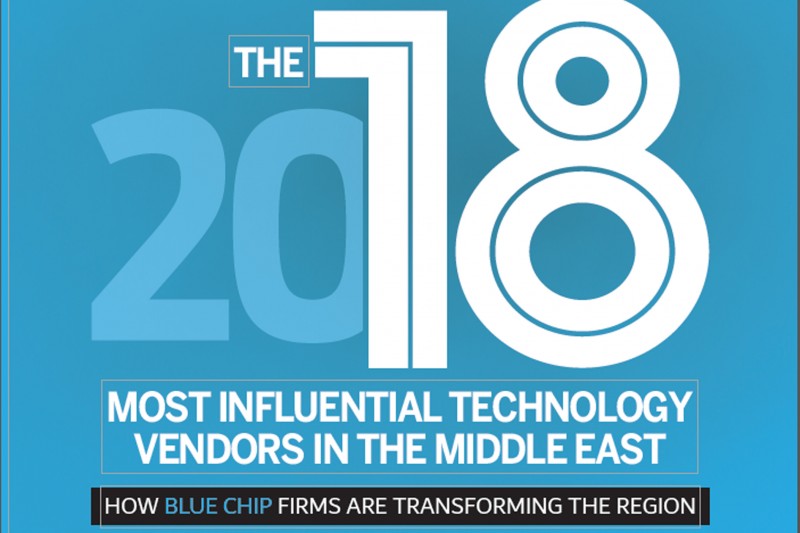 Alibaba Cloud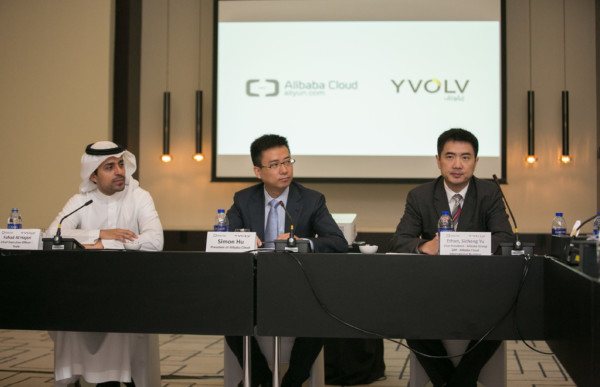 Last year was a busy one for Alibaba Cloud. It recently celebrated its one year anniversary since establishing its Dubai-based data centre – the "first full-fledged" public cloud in the region. The cloud arm of the Chinese e-commerce giant Alibaba Group also announced it is set to open its second data centre in Dubai before 2018 is over.
The firm's technology also played its part in the FIFA Club World Cup that was held in Abu Dhabi late last year. As presenting partner, the company's presence at the event enabled football fans of all ages to test out its exciting challenges at Zayed Sports City.
A partnership between Alibaba Cloud and Khalifa University was also agreed in 2017, in order to identify joint opportunities in Big Data, the IoT, robotics and cloud computing. The University's Masdar Institute of Science and Technology leveraged Alibaba Cloud's strength in cloud computing with the research capabilities of the Institute to create major technological advancements that could help Abu Dhabi achieve its 70% oil recovery goal.
Some of the firm's other customers in the region include Mashreq, Dubai Parks and Resorts, Arabic games developer Onemt, Pegasus and e-commerce platform JollyChic.
Amazon Web Services
As the poster-child of cloud computing, AWS' long history in enabling enterprises to successfully adopt cloud models has led to the company delivering a mature set of services specifically designed for the unique security, compliance, privacy, and governance requirements of large organisations.
By the end of Q3 2017, Amazon Web Services (AWS) had already brought in $12.3 billion worth of revenue, and was expected to hit $18 billion before the end of the year. What may be surprising to some is that this revenue stream amounts to a majority stake of Amazon's total annual profit – including its huge global e-commerce presence.
In an increasingly saturated cloud computing market, AWS' determination to be the first to go to market over a decade ago has acted as marked advantage over its competitors in recent years. A Synergy Research Group report released in February 2017 claimed that despite rising competition, AWS is "maintaining its dominance" in the burgeoning public cloud services market with over a 40 percent share.
The AWS Cloud today powers thousands of businesses in 190 countries around the world. With data centres in the US, Europe, Singapore, and Japan – and plans to open a presence here in the region by the end of 2019 – customers across all industries are taking advantage of its low cost, elastic, open and flexible, secure platform.
In January 2017, AWS opened offices in Dubai and Manama to serve its rapidly growing customer base in the region. Following the announcement to open the Bahrain data centre by 2019, an Amazon spokesman said the company would not go into details about plans for AWS in the Middle East, but added that it is "far from being done adding cloud computing data centres in this part of the world."
Choosing Bahrain over more established markets such as the UAE may have seemed a bold move by AWS to some, but the company reportedly chose the Kingdom because of the country's focus on executing renewable energy goals and its proposal to construct a new solar power facility to meet AWS's power needs. Plans have also been announced to establish data centres in France, Hong Kong and Sweden.
Aside from its cloud computing developments, Amazon has also been making significant progress in the region's growing e-commerce space over the last 12 months. Amazon's $600 million acquisition of Souq.com may well be the decisive move in the coming years for Middle East e-commerce.
Apple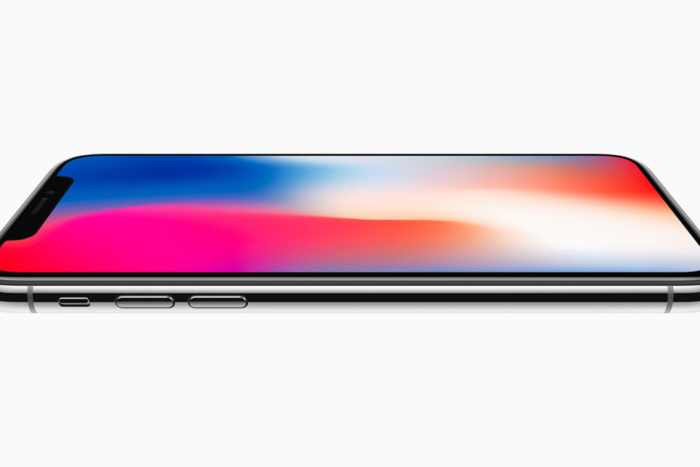 In Apple's case, it's often easier to let the numbers do the talking.
Interbrand named Apple the world's most powerful brand for 2017, with its brand valued at $184.1 billion, while the firm has sold over 1.2 billion iPhones in the decade since the first model launched.
Last year saw the long-anticipated launch of the iPhone X, the tenth anniversary model which features its Face ID feature and OLED screen, and now no iconic home button. The official November launch of the X allowed Apple's market cap to briefly pass the $900 billion mark in November.
Apple Pay was finally launched in the Middle East in 2017, as was the firm's Dubai Mall store, while it has reportedly been in talks to set up a presence in Saudi Arabia.
In terms of smartphone models, the UAE's Telecommunications Regulatory Authority reported that for Q2 2017, Apple had the four most-used smartphone brands in the country – the iPhone 6, 6S, 7, and 7 Plus – accounting for the top 8.5 percent of devices registered on UAE networks.
The Cupertino firm has also committed $1 billion to SoftBank's $93 billion Vision Fund, which is also backed by Mubadala Investment Company and Saudi Arabia's Public Investment Fund.
However, the firm faced varying criticisms last year, the Eurpopean Commission forcing it to pay Ireland $15.4 billion back in taxes for illegal state aid, while it faced lawsuits regarding accusations that it slowed down older iPhone models in an attempt to force users to upgrade their devices.
Avaya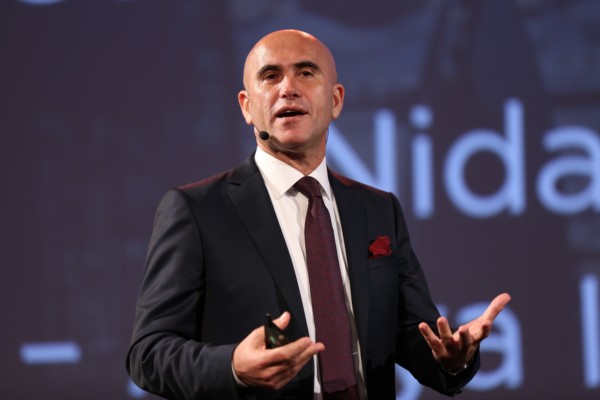 For better or worse, 2017's headlines for the Santa Clara firm were always going to centre on those dreaded words: Chapter 11.
The bankruptcy filing, designed to clear $6.3 billion of debt the firm had accumulated, was announced in January 2017, and raised alarm throughout the Middle East's technology industry.
However, in the 12 months since, the firm deserves huge credit for the position it now finds itself in, having reduced its debt load by approximately $3 billion.
Things are now looking brighter for the firm, having announced in November that it would exit Chapter 11 status.
The concern that emanated from the region reflects Avaya's continuing importance in the GCC technology landscape, and president of Avaya International, Nidal Abou-Ltaif, has gone on record as saying that the firm's Middle East business was "very healthy" prior to the Chapter 11 filing.
As has been the case with many of the world's largest technology vendors, Avaya has had to face the reality that comes with transitioning from being a hardware to a software and services-driven business.
Avaya's quick emergence from Chapter 11 suggests it is back on its feet, and ready to serve the Middle East as it has done so ably in recent years.
Cisco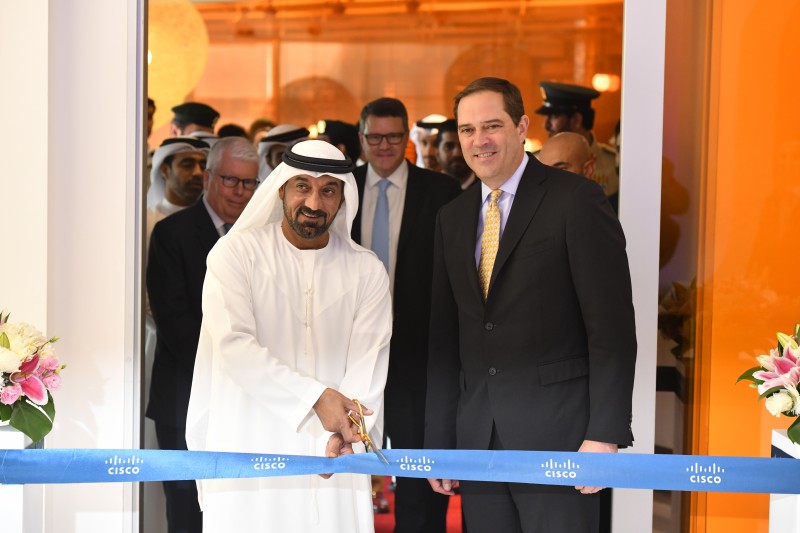 In a bid to marry its more traditional, market-leading networks portfolio with the era of software-defined networking, Cisco has rewritten its enterprise operating system to a modern data model structure with APIs, which has given customers a development platform, while it has striven to embed its network offerings with analytics.
The firm has pressed ahead with its strategy of acquiring smaller competitors, in its bid to become an all-rounder in the networking and security spaces.
Still a global leader in the cloud infrastructure equipment market, Cisco boasts an overall market share of around 11.5 percent, while it has tied up high-profile partnerships with IBM and Apple to shore up its cybersecurity offerings.
On the smart city front, Cisco  introduced its $1 billion City Infrastructure Financing Acceleration Programme, which has been designed to assist cities in adopting technologies that will "transform their communities".
In November, the world's leader in networks launched its 11th global Innovation and Experience Centre in Dubai, which is set to become a fully-fledged startup incubator in the next "12-18 months".
CEO Chuck Robbins displayed his clear admiration for the UAE at the Centre's launch, saying the country's focus on delivering digital citizen services was happening at a level that the firm did not see "anywhere else in the world".
Cisco also hosted its Girls Power Tech event in Dubai in May, emphasising diversity and technology careers for women.
Dell EMC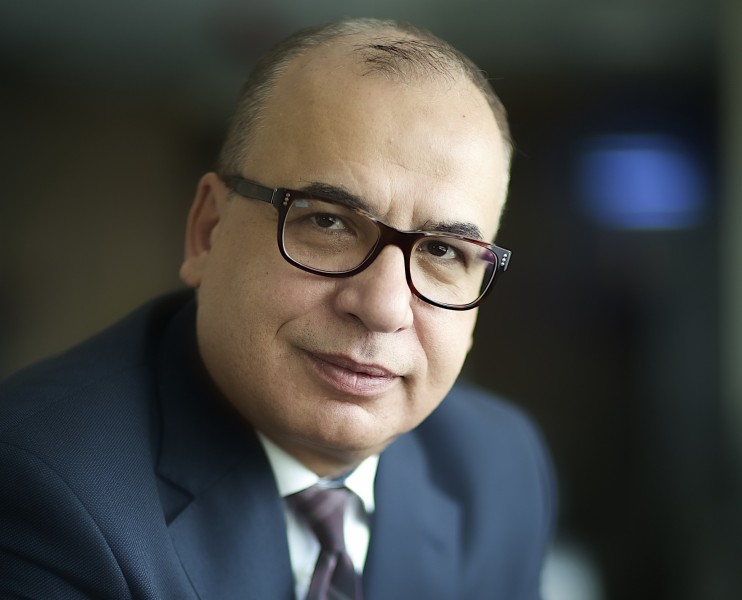 In the new company's debut year following the record $67 billion merger that was finalised in September 2016, signs have been positive both globally and in the Middle East for Dell EMC.
Combined, the firm now represents a powerhouse in cloud and infrastructure services.
In its inaugural year, Dell EMC has created a $35 billion Dell Technologies channel and global channel programme that has added 10,000 new business customers to the Dell EMC portfolio.
Dell EMC also experienced almost double revenue growth in underpenetrated accounts in the first half of 2017. According to the firm, this has been fuelled by cross-selling of server, storage, client and converged infrastructure solutions.
On a regional level, the new company has begun life positively, with EMC veteran Mohammed Amin leading the new organisation as senior vice president for the Middle East, Turkey and Africa.
The firm has made in-roads in Kuwait, agreeing new deals with Kuwait National Petroleum Company and National Bank of Kuwait, receiving glowing references from both customers.
An independent IDC survey revealed that 91 percent of customers believe that Dell EMC has delivered on the promises it made ahead of the merger.
In the cloud infrastructure equipment market, the firm remains a joint leader, while it is the market leader on cloud storage infrastructure.
Facebook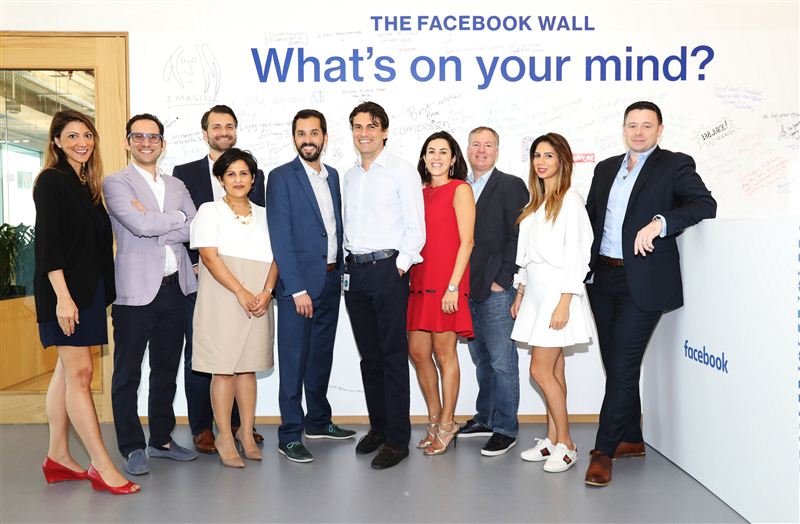 Since 2012, Facebook has grown its Middle East and North Africa user base by 264%, now equating to 164 million monthly active users, 8.4 million of which are in the UAE. The firm also announced in June that it had reached 2 billion monthly active users globally.
Facebook's research reveals its own clear popularity – MENA users spend an additional 57.6 million hours on Facebook during Ramadan.
The firm opened the doors to its new regional headquarters in Dubai in October – five years after launching a local presence in the MENA region.
Facebook's vast audience grants it significant influence in the digital marketing space across the region, and the world. For 2017, Facebook and Alphabet were expected to hoover up half of all digital marketing revenue worldwide, and more than 60% of that in the United States.
In terms of its own technology R&D, the firm made headlines in August when it was forced to halt an artificial intelligence engine after developers discovered that the AI had begun communicating in its own unique language that humans couldn't understand.
Researchers at the Facebook AI Research Lab found that bots Bob and Alice had begun using a new language developed without human input. It was suggested the new linguistics pattern was a new form of shorthand only the bots could understand.
Fujitsu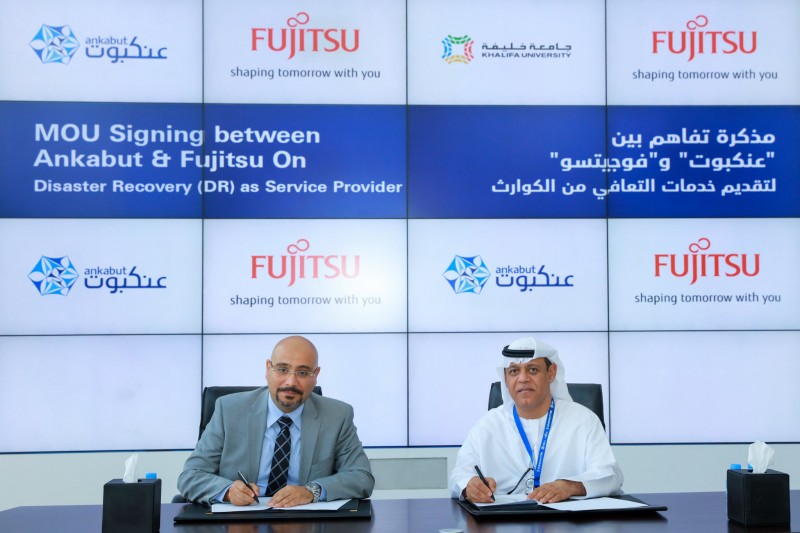 During Fujitsu's recent world tour, which was hosted under the theme, 'Human Centric Innovation: Digital Co-Creation', the firm sought to reiterate the fact that organisations cannot undergo the process of building technology around people alone.
Liquid cooling servers are the Japanese firm's most exciting new product, which are submerged in a liquid that contains no oxygen – the idea behind this being that the liquid keeps the server cold, which Fujitsu claims will slash an organisation's power bill by 40 percent over a period of three years. These servers will be brought to the Middle East market in Q1 2018.
Looking ahead, the company is seeking to collaborate with a selection of influential organisations in the region – including Expo 2020 and Dubai Smart Cities, while also delving deeper into the AI domain. PFU, a Fujitsu company, recently opened a Knowledge Suite facility in the UAE, located at Dubai Silicon Oasis.
The facility is designed to improve collaboration between PFU, the scanner manufacturer and its partners and end users in order to deliver the solutions that customers need. The Knowledge Suite is an "ideal" location for training, seminars, product launches and software development collaboration and forms the cornerstone of the firm's channel enablement policy.
Google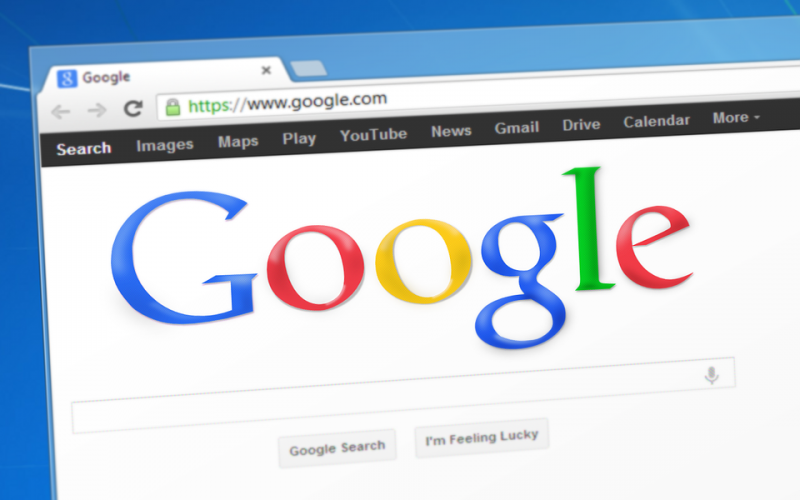 Google opened its five-person Dubai Internet City office back in 2008. Since then, the firm has expanded its core online advertising business to affirm its position as both a local and global technology player.
Launching its regional presence has enabled Google to drive the growth of Arabic content on the web, and there are now over 10,000 e-books in Arabic on the Google Play store.
In addition, Google has backed a number of tech startups in the region through its partnership with Astrolabs – an entrepreneurial hub based in Jumeirah Lakes Towers, and is a supporter of 80 startups across 46 nationalities.
Any UAE resident – no matter how long they have lived here – will still use a digital map service. A study conducted by marketing research firm AlphaBeta quantified the economic impact that services like Google Maps and Google Earth brought to consumers, businesses and society in 2016 across the emirates.
According to the study, modern mapping services have the potential to unleash consumer benefits worth over AED 2 billion ($550 million) per year. In addition, digital maps technology enabled users to travel faster by reducing travel time by 16 percent on average in the UAE, placing the value of time saved at AED 25 billion ($6.7 billion) – based on local wage rates.
Outside of the UAE, Google was ranked by job-hunting and employee-review site Comparably as the best place to work in 2017 in the U.S. Over half a million employees from over 30,000 'large' companies – those with 500 employees or more, provided three million ratings to come up with an overall satisfaction ranking, and Google's score of 4.54 out of 5 was enough to secure the top spot.
The tech giant has also recently launched a YouTube hub – dubbed 'Batala' – to promote female-led content in the Arab world.
HPE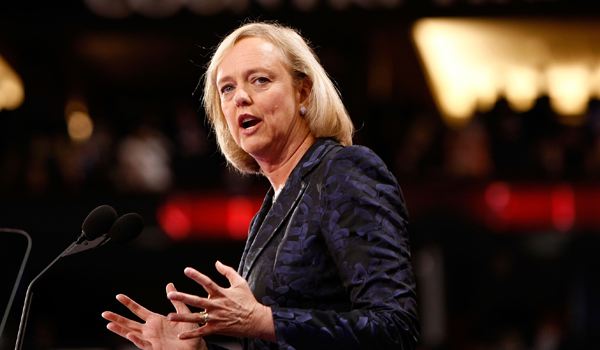 The former enterprise arm of Hewlett-Packard has undergone some serious restructuring over the last 18 months. Prior to the split, CEO Meg Whitman – who is due to step down before the end of January – said that at the time, HP "was an enormous conglomerate" that confused customers because it sold too many disparate products – from servers to software to printers. In 2016, it decided to spin-off its software and IT services businesses and entered into talks to merge these with Micro Focus International and Computer Sciences Corporation.
Closer to home, HPE recently signed a strategic partnership agreement with General Electric (GE) that will bring GE Digital's digital industrial solutions at scale to the Middle East, Africa and Turkey. The three-year agreement with HPE is the first collaboration of this scale and scope in the region, and will focus primarily on cybersecurity solutions in operational technology, with the potential to move into other digital solution in the future.
In addition, HPE announced a five-year collaboration agreement with UAE telco du in October 2016. Together, the pair will support the Smart Dubai initiative to drive economic growth and enhance the UAE's goal of a sustainable society. Specifically, HPE was selected as systems integrator in establishing the Dubai Smart City Platform.
HPE is also a major contributor to the OpenStack open source cloud computing community, in addition to contributing to open source data platforms in areas such as Big Data with its Vertica SQL analytics portfolio. The firm is also investing in R&D in areas such as network functional virtualisation, smart cars and IoT, with its Universal IoT Platform, which is intended to offer a flexible, open and scalable platform for customers to manage their IoT solutions.
Huawei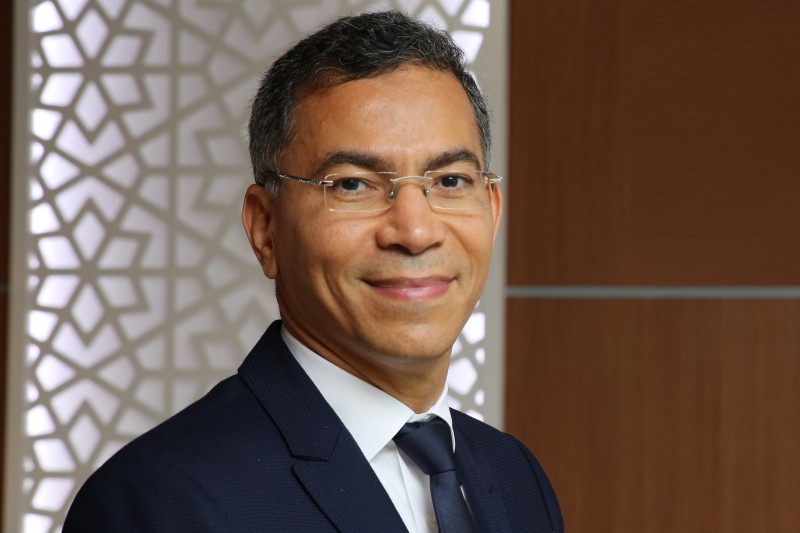 Across its Carrier, Consumer and Enterprise business groups, Huawei made a selection of big announcements and introductions for the Middle East in 2017.
Its broad selection of technologies around Big Data, IoT and cloud have helped fortify its position as an end-to-end solution provider.
The firm has laid out its ambition to be among the world's "top 5" cloud providers, and is looking to make its mark in the banking, energy and safe city spaces in its burgeoning enterprise business.
Its progress in the latter industry has really begun to mark it out as a transformative player in Dubai's smart city ambitions, with its Video Cloud and Crisis and Disaster Management Solutions offering new ways for public sector organisations to keep citizens safe.
Huawei partnered with Dubai Civil Defence in May, and already counts a number of influential organisations across the region among its customers, including Saudi Arabia's Ministry of Interior, Dubai Police and Abu Dhabi Marine Operating Company. Perhaps most impressively, its safe city technologies have enabled it to offer tangible change in improving citizen safety.
It also launched its Dubai OpenLab and 1,200-square-metre innovation centre in Riyadh last year, which both exhibit the firm's solutions.
Huawei even managed to increase its Q2 server business by 57.8 percent.
IBM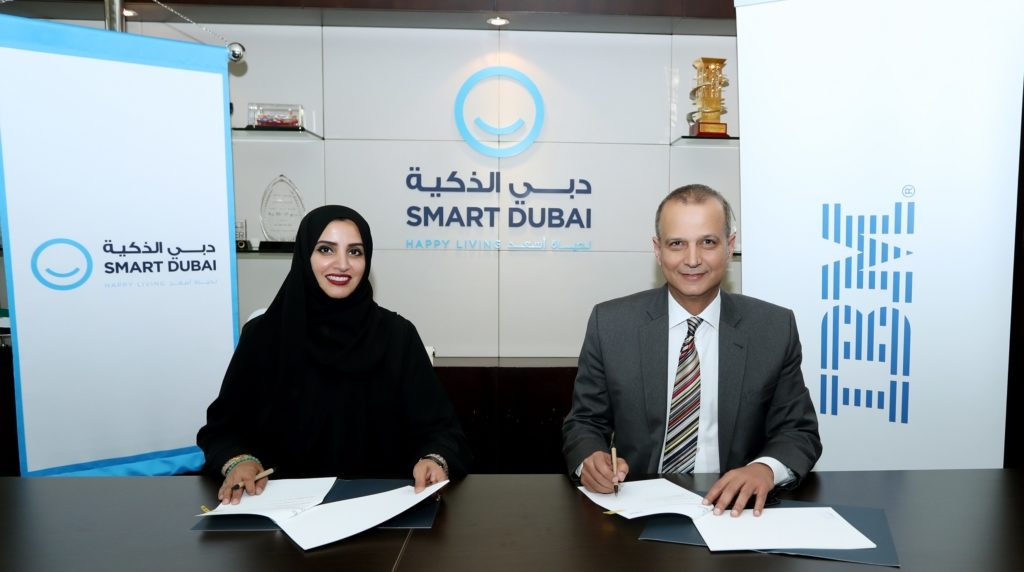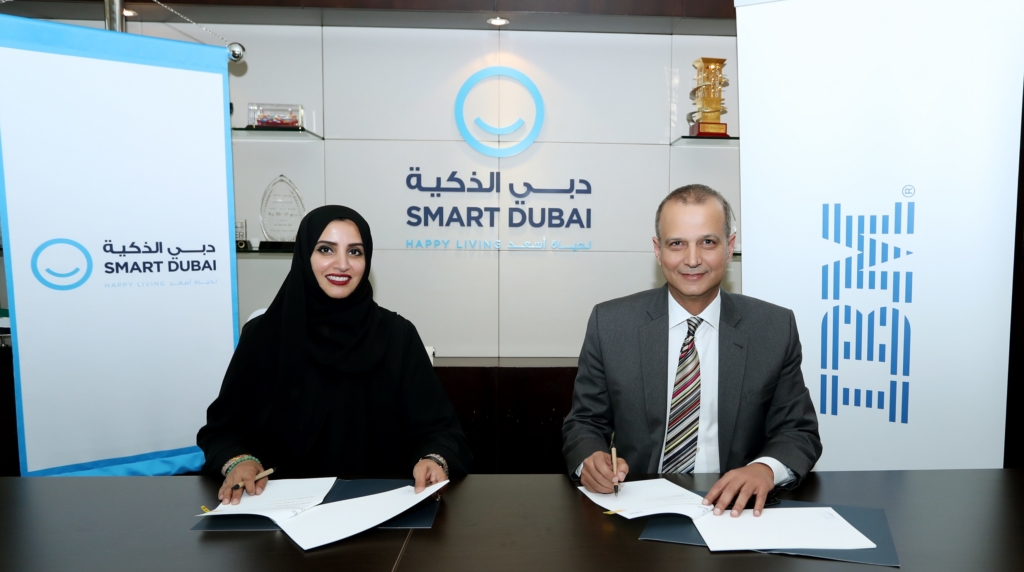 Throughout 2017, Big Blue was a close partner of Smart Dubai, the Dubai government arm that has a mandate to build the world's "smartest and happiest" city through technology.
In March, Smart Dubai announced it would set up a cognitive AI Lab in partnership with IBM, which would assist with public and private sector employee training, prototype testing, and go-to-market support for new AI services.
Along with CosenSys, IBM is also set to be responsible for building a 'Blockchain-as-a-Service' platform for the Dubai government, and helping the emirate deliver on its Dubai Blockchain Strategy 2020, which aims to cut 100 million annual government paper transactions.
The Emirates Towers Service 1 centre, meanwhile, has been an excellent customer-facing initiative, allowing the public to access services from 14 different Dubai government entities, with the centre making heavy use of IBM's AI and robotics technologies.
On a global level, IBM partnered with Google in January to combine its customisable PowerAI toolkit with the firm's AI tools, allowing deep-learning systems to more accurately find answers to complex questions or recognise images or voices.
March also saw IBM launch its first "enterprise-ready" Blockchain service, which can deliver "1,000" transactions per second. IBM also announced a Blockchain partnership with Dubai Customs and Dubai Trade to enhance the import and re-expert processes from the emirate through Blockchain.
Infor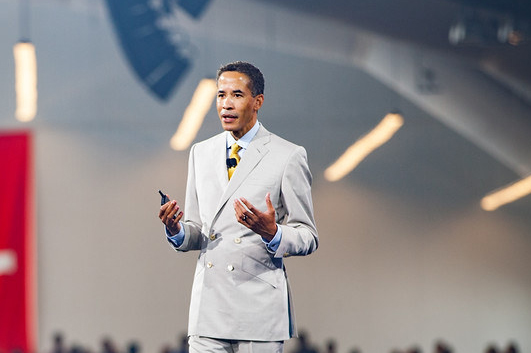 At its core, Infor's ethos is pretty simple – run business-critical apps in the cloud, and make user experience as simple and seamless as possible.
Targeting 13 major industries, Infor has set its sights in particular on disrupting manufacturing, hospitality, healthcare and retail, and since grouping the India, Middle East and Africa regions as one, the move looks to be yielding results.
In the Middle East, the firm announced last year that its business had grown 131 percent, with its shift away from a channels-only strategy having reaped the results it had hoped for.
Since appointing technology industry veteran Charles Phillips as CEO in 2010, Infor has gone about integrating its wide array of technology acquisitions into a selection of slick business apps, and has already built up a following of dedicated customers in the region and around the world.
One of the most eye-catching things about the New-York-headquartered firm is its commitment to building "beautiful" applications, which are designed through its in-house creative agency Hook & Loop.
Infor also acquired Cairo-based Accentia Middle East last year, showing its commitment to increase its foothold in the MENA region.
Intel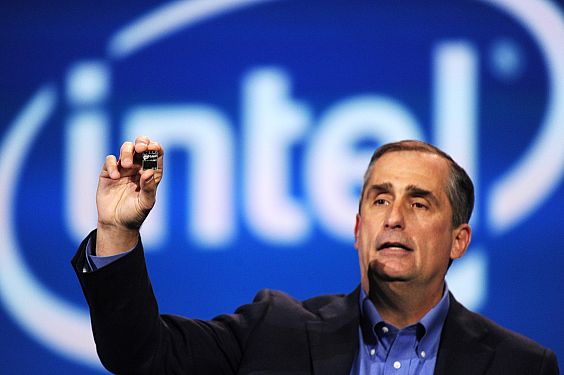 There's no denying Intel's importance not only to technology, but to the world.
So many of the planet's biggest technology companies and businesses across industries are so reliant on Intel's products, and their innovation which continually pushes the boundaries of what can be achieved with software.
The "keeper of Moore's Law", Intel halves processing speeds every 18 months as Gordon Moore predicted would be the case from 1965 onwards.
The declining global PC market hasn't even affected the firm badly, with its data centre and IoT offerings performing well in 2017.
In March last year, Intel set up its Artificial Intelligence Products Group, which will focus on the development of chips and software products tied to machine learning, algorithms, and deep learning.
The new group could well become Intel's single most important division, as firms ease machine learning into operations. The company is tweaking more chips and developing software to take on workloads like analytics, image recognition, and automation.
Intel has also made moves in the driverless car space, acquiring Mobileye, a former supplier of Tesla, for $15 billion in March.
Micro Focus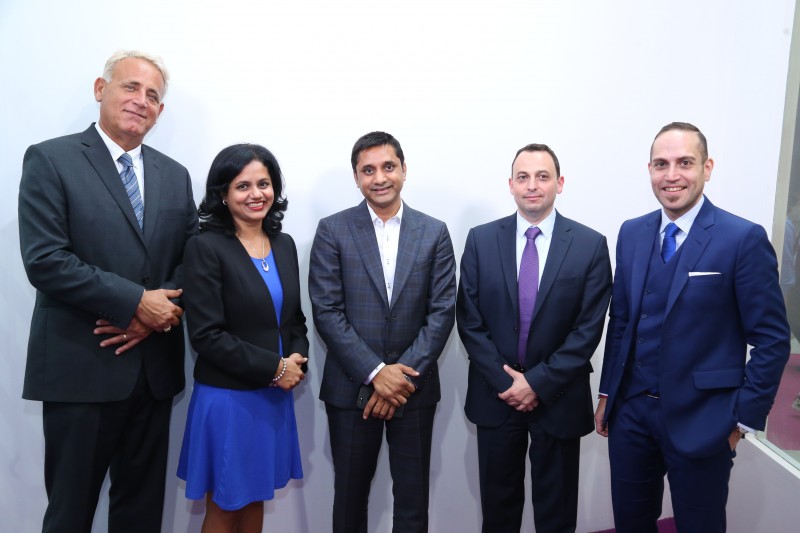 Having completed the acquisition of Hewlett Packard Enterprise's software business in September, business apps firm Micro Focus has shot towards the top of London's FTSE 100 index, becoming the United Kingdom's largest software company in the process. Micro Focus now constitutes a $4.5 billion company in revenue.
The firm is taking a "best-of-both-worlds approach" to digital transformation, and aims to continue supporting what its existing customers have, while offering a migration path to new services.
Micro Focus has appointed its (now former) CFO Mike Phillips as director of M&A activity, showing its intention to build a slick portfolio of emerging technology.
The firm has put analytics as the cornerstone of "everything it does", from DevOps and security to information governance and management. Micro Focus has said that security will be a crucial partner to analytics in its strategy.
Micro Focus has also committed to making hybrid IT simple through secure, software-defined offerings that enable customers to move data seamlessly across their on-premises data centres, private cloud, managed cloud and public cloud environments.
They have also prioritised the development of the intelligent edge and flexible consumption models to help customers transform their IT environments.
Microsoft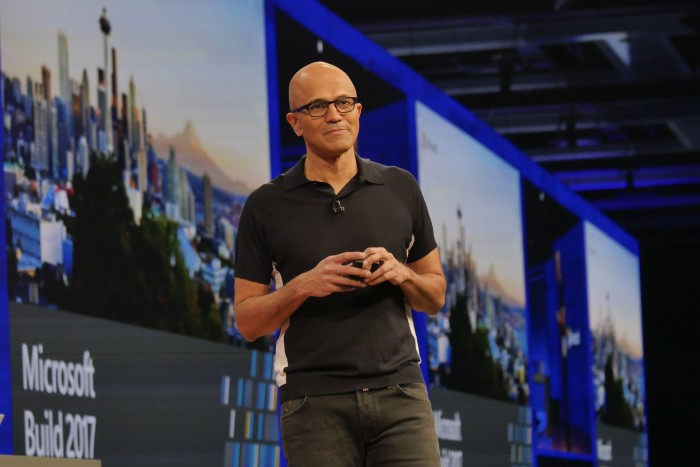 The world's biggest software company has continued to take the necessary steps to give the world the "intelligent cloud and intelligent edge", having abandoned its "cloud-first, mobile-first" mantra.
The firm remains a close technology partner of the Kuwaiti government, as well as being Mashreq's "digital transformation partner" of choice.
Despite undergoing a global restructuring process earlier in the year to focus its salesforce on Azure, CEO Satya Nadella has laid out an ambitious roadmap that has the potential to reap huge benefits for the firm, which generated $89.95 billion in revenue for 2017.
In September 2016, the firm launched its 5,000-person AI and Research Group, while it has continued to embed AI into its Azure and Azure Stack offerings, as well as launching an internal AI University to help develop its own talent in the field.
Nadella has also highlighted the need for responsible development of technology, and using artificial intelligence as a force for good, a pledge that has caught the eye of the CNME team.
Microsoft's Seeing AI, the iOS app that helps the visually impaired to identify people's faces and objects that are in front of them via and iPhone's camera, is evidence that that promise is being kept.
Consultancy Interbrand named Microsoft the world's third most powerful brand, and the Redmond firm has marched on in its bid to infuse its cloud offerings with AI abilities that can transform the enterprise.
Oracle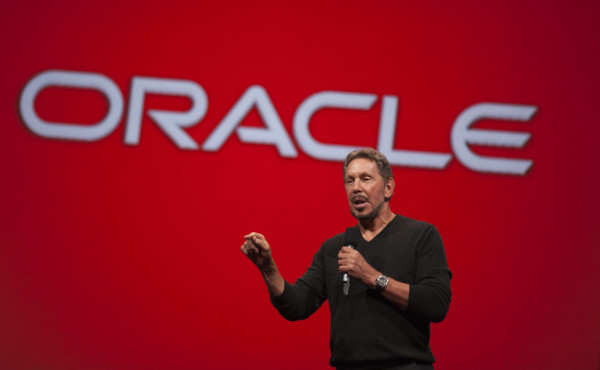 Last year saw Oracle open a new office in Dubai, called the Oracle Digital Hub. The office is designed to house 400 cloud sales representatives, with the goal of helping mid-sized organisations in the region transition to the cloud.
Oracle also announced it had plans to hire 1,000 cloud professionals across Europe, the Middle East and Africa – many of whom will end up here in Dubai. The company is also nearing the completion of its first data centre here in the region, which Abdul Rahman Al Thehaiban – Oracle's SVP of technology for the Middle East and Africa, believes will assist in creating relationships with government organisations in the region that are looking at cloud options.
The company has been heavily investing in knowledge management through its academic initiatives in both Saudi Arabia and the UAE to ensure the perceived lack of talent surrounding cloud computing in the region will not pose as an issue going forward. Globally, over 3 million students in 110 countries have been enrolled in the Oracle Academy scheme. In the UAE alone, over 12,000 students in 27 institutions are registered and licensed with the resource programme and curriculum software. Oracle also signed a memorandum of understanding with the Ministry of Communications and IT in Saudi Arabia to train and certify a further 5,000 graduates.
Abu Dhabi Department of Finance has deployed a private cloud shared services platform built upon Oracle hardware and software, enabling other public entities to shift their focus from financial management issues to core capabilities, such as improved municipal services for constituents. ADNOC Distribution, one of the largest petroleum companies in the Arab Gulf Region, manages its operations on Oracle's engineered systems in a private cloud.
It is clear that Oracle is continuing to pour money into the cloud – highlighted by the $9.3 billion deal to acquire NetSuite. Aside from this, it is beginning to explore the potential for artificial intelligence (AI), and is set to open the first AI lab in the region at Dubai Internet City by the end of January.
SAP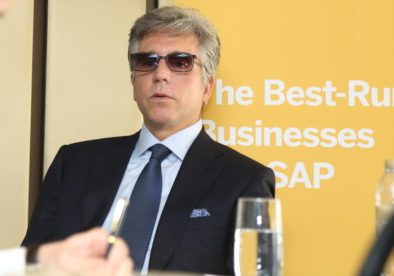 Throughout 2017, SAP has continued to be a cornerstone component of a large number of enterprises in the Middle East, delivering a broad suite of business apps by industry.
Since taking the hotseat, CEO Bill McDermott has had a huge part to play in reinventing the German firm's image as being a slick provider of user-friendly business apps, rather than a less glamorous necessity of the back office.
McDermott also helped tie up a significant partnership with Microsoft in December, integrating the firms' offerings to deploy each other's cloud solutions internally. The firms will co-engineer and go to market together with solutions, as well as providing joint support services to customers.
Opening a new Middle East and North Africa headquarter office in Dubai Internet City last year, the firm has committed to a five-year, $200 million investment in the UAE, including the introduction of a public cloud data centre in the country.
Perhaps most significantly within the Middle East, SAP announced plans to build a public cloud data centre in Saudi Arabia in collaboration with the Ministry of Communication and Information Technology, one of the few firms to do so in the Kingdom.
In May 2016, McDermott initially told CNME that the first site would be in Dubai, but now, a $75 milllion investment is set to be rolled out over the next four years in Saudi Arabia, with SAP's Cloud Hub comprising four key pillars.
These will include the establishment of a public cloud data centre in the Kingdom; an "open platform" for local developers; a co-innovation centre to support Saudi startups and customers, and further localisation of SAP solutions.
As part of the announcement, the Ministry of Economy and Planning and Ministry of Communication and Information Technology will work with SAP to explore integrating the SAP Cloud Hub into Saudi Arabia's planned government cloud.
Oil giant Saudi Aramco was the first firm to begin running solutions on the Cloud Hub, while the firm has also tied up important partnerships this year, including one with Dubai Electricity and Water Authority.
SAP has also said it will be the first international software provider to launch a public cloud hub in Saudi Arabia by the end of 2017.