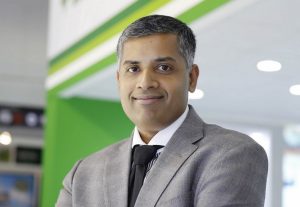 Redington Value, the value-added distribution arm of IT distributor Redington Gulf, and Utimaco, one of the largest manufacturers of Hardware Security Modules (HSMs) globally, have announced a distribution partnership for the Middle East and Africa region. Utimaco provides cryptographic hardware devices serving as the 'Root of Trust' to protect critical digital infrastructures and high value data assets for numerous industries.
HSMs are an essential component of many IT security solutions, safeguarding identities and data, and providing encryption capabilities to protect sensitive cryptographic key material. Utimaco offers multiple HSM models, each of which is best-suited for varying applications and industries including government, the IoT, enterprise and payment solutions, and autonomous vehicles. HSMs are also a key security consideration in the face of upcoming developments like quantum computing.
"We are excited to partner with Utimaco. It enables us to offer our customers high-performance hardware security solutions that protect them now and in the future," said Ramkumar Balakrishnan, president, Redington Value. "Utimaco has been an industry leader in Europe for more than 20 years and we feel confident bringing their expertise to our customers in the Middle East and Africa region."
"This partnership marks a solid step into the region for Utimaco, bringing us closer to local partners and customers. It is a great match and complementary for both organisations. Redington Gulf's reach across the Middle East and Africa allows us to further expand our global footprint, arming customers in the area with 'Root of Trust' hardware security to better protect themselves. We look forward to the unique opportunities this will bring to Utimaco," said Malte Pollmann, CEO, Utimaco.
Utimaco is a dedicated manufacturer and vendor of HSMs, which are designed to be easy to integrate, administer and work with, but also customisable and flexible to meet diverse business needs and suit changing environments. All of the products are developed and built in-house.
Redington Value will provide the following products from Utimaco:
SecurityServer: The SecurityServer CSe-Series or Se-Series Gen2 is a general purpose HSM that ensures the security of cryptographic key material for servers and applications.
PaymentServer: Using Utimaco's flexible software development kit, companies can reach full PCI compliance for a solution or environment based on the standard PaymentServer product offering, or via a customized and re-certified HSM application.
TimestampServer: At all times, the Utimaco TimestampServer is able to verify whether or not the timestamped data matches the exact same form at the point in time it was logged by the timestamp.
CryptoServer SDK: The Utimaco Software Development Kit (SDK) is the professional development environment for all Utimaco HSMs. It enables system integrators and users to create their own specific applications, such as proprietary algorithms, custom key derivation procedures or complex protocols.
Both customers and value-added resellers can perform evaluation and integration testing with Utimaco's free simulator, said the firm. It works without any installations of hardware and comes with 100 percent functional runtime, available for both Windows and Linux systems.