The Dubai Startup Hub has launched the second edition of its Market Access programme aimed at boosting cooperation and facilitating deals between innovative startups, SMEs, leading companies and government entities in the emirate.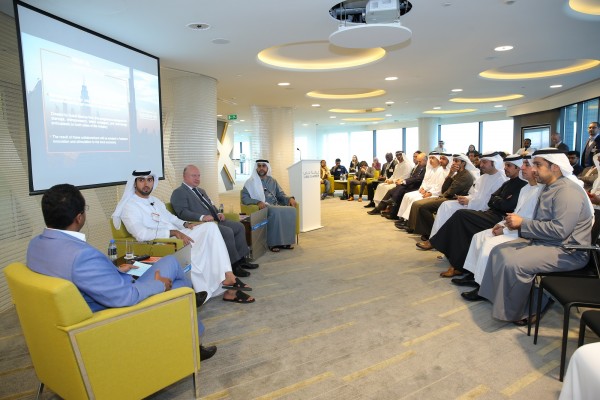 DP World, Emirates NBD, Sanofi, and NIKAI Group are the four leading entities participating in the second edition of the programme.
The companies have listed projects or core challenges they are facing with the aim of attracting innovative solutions from startups and SMEs which can be implemented within their organisations.
DP World is looking for various smart technologies that can be implemented within the organisation's headquarters building, including virtual reality, face recognition and urban farming.
Emirates NBD is seeking innovative solutions that can enhance customer service and operational efficiencies, in addition to new banking products for retail, SME, and corporate customers and digital only offerings for millennials, among other key areas.
Sanofi, a global biopharmaceutical company, will aim to attract solutions to enhance its relationships with its customers, which include healthcare professionals, patients and consumers. These solutions will be used by the company to better access and communicate with these stakeholders.
Global conglomerate NIKAI Group is looking for innovative products and services in the technology, digital transformation, blockchain, logistics, education and healthcare areas.
"Following a very successful first edition of Market Access, we are aiming to broaden the scope of participants and attract startups and SMEs with new ideas and cutting-edge solutions. This unique programme provides an ideal platform for participants to market their solutions and products and benefit from new growth opportunities," said Dubai Chamber's Manager for Entrepreneurship Strategy, Natalia Sycheva.
Selected candidates will be given an opportunity to tailor their ideas to meet specific needs, gain industry experience and network with industry players, she said, adding that Market Access aligns with Dubai Chamber's efforts to nurture the emirate's entrepreneurial ecosystem and foster a culture of innovation within the local business community.
Startups and SMEs are invited to submit innovative ideas and solutions that solve key challenges faced by prominent companies and organisations in the emirate. The programme, open to startups and SMEs from around the world is now accepting submissions on the Dubai Startup Hub website. Startups will have until 1st July 2018, to submit their ideas.
Dubai Chamber launched Dubai Startup Hub in 2016 as an online platform to connect startups, entrepreneurs, developers, venture capitalists and students, enabling them to learn about new opportunities and create new partnerships that stimulate economic growth.