Dubai Land Department (DLD) has been honoured at the 'Ideas Arabia Awards 2018', a subsidiary of the Dubai Quality Group (DQG).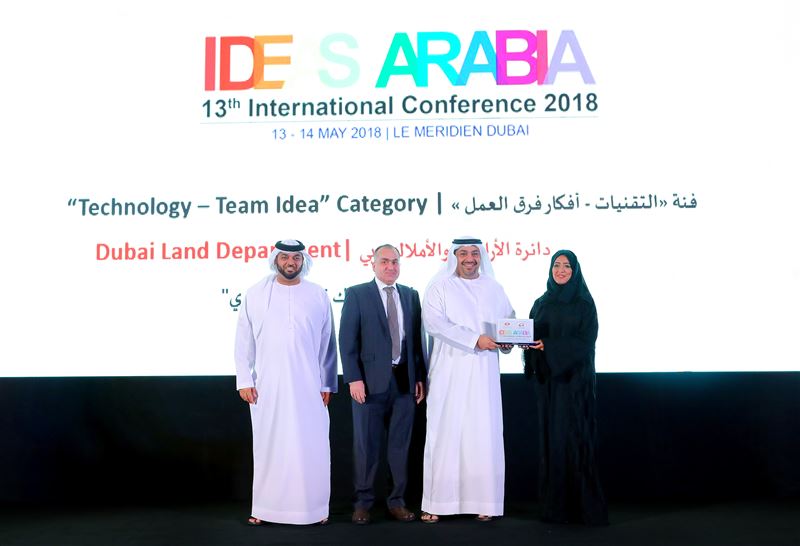 DLD received the award after winning first place in the technology category in recognition of its pioneering 'Blockchain in Real Estate' initiative, which is the first of its kind in the world.
Sultan Butti bin Mejren, Director General of DLD, said. "We are delighted to receive this award, which acknowledges our continuous efforts to support the excellence of our real estate sector and serve all parties in it by providing the best technologies of the era. Implementing our 'Blockchain in Real Estate' initiative is part of our plans to create a road map that will help us reach new heights of innovation. We are confident that such initiatives will bring DLD to a high level of leadership, consolidating our reputation as a proactive and innovative entity that supports all parties with its effective, fast and smart services."
The 'Ideas Arabia Awards' focuses on identifying the most important ideas applied within institutions and honouring the institutions and employees that brought them to life. DLD participated in this year's edition after submitting a comprehensive file explaining the 'Blockchain in Real Estate' initiative and the many advantages it will offer all parties in the real estate sector.
Bin Mejren added, "When the initiative was launched, our aim was to raise the competitive edge of the department by establishing it as the world's first government to adopt the smartest and safest technology in the real estate industry. The initiative is also helping us to achieve the Dubai Plan 2021 and the Dubai Blockchain Strategy by driving the move from traditional to smart services."