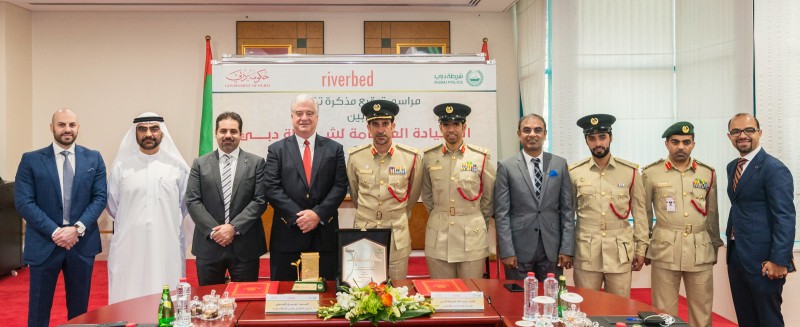 Dubai Police has signed a memorandum of understanding (MoU), extending its relationship with Riverbed Technology to a broader spectrum in the field of development and upgrade of both applications and infrastructure.
As part of the deal, Riverbed will now focus on the introduction of new and innovative technical solutions, while ensuring on-going knowledge transfer and proper training to Dubai Police staff.
Furthre more, the IT vendor will also help enable the Dubai Police's artificial intelligence drive by sharing new ideas and expertise.
Brigadier Khalid AlRazooqi, general director, Artificial Intelligence Department and CIO, at Dubai Police said, "Our objective is to be the best police force in the world and for this we are keen to implement cutting-edge solutions, particularly in the areas of artificial intelligence and machine learning."
Dubai Police is already working with Riverbed on a number of projects and the company is set to play a key role in helping the police force establish revolutionary IT applications for internal staff as well as for engagement and delivery of services to citizens of the Emirate.
"MoUs with key technology partners from around the world, such as Riverbed, gives us the confidence and capabilities to reach its goals," said AlRazooqi.
Jerry M. Kennelly, Chairman and Chief Executive Officer at Riverbed, who was invited to Dubai by Dubai Police for the MoU signing ceremony said, "The Dubai Police is taking the lead in embracing futuristic technologies in line with the Smart Dubai 2021 Plan, which seeks to transform the Emirate into a fully-fledged future-ready smart city. We are honoured to partner with the Police agency and assure them of Riverbed's ongoing commitment and support."