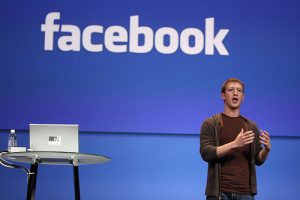 Facebook has reassured investors on Wednesday that its digital ad business will continue to remain profitable, in spite of the usage decline on the social media network and a revamp of its flagship News Feed, according to a Reuters report.
The social media network firm stated in an earnings report that quarterly revenue jumped above 47 percent from the previous year. According to the report, executives said in a conference call that they believed there were more opportunities to make money even if people were reducing their time spent on Facebook.
Reuters said, "Analysts had wondered about the resilience of the world's largest social media network, which is making changes to its products to deter foreign influence campaigns like ones that it says Russia has carried out and to stem the spread of sensationalism."
On Wednesday, in its earnings report, the company revealed that at the end of 2017 time spent by users had fallen by about 50 million hours a day. Shares fell more than 4 percent in after-hours trading, reported Reuters.
However, Facebook executives have remained positive on the call with analysts and said that the changes they were introducing in response to criticism would be healthy for the business in the long term and they believe it might not even have much of an effect in the short term as well.
"I want to be clear: The most important driver of our business has never been time spent by itself. It's the quality of the conversations and connections," chief executive Mark Zuckerberg said on the call, according to Reuters.
The upbeat forecast led to a rebound in shares, which in late after-hours trading were up 1.4 percent at $189.50.
Chief operating officer Sheryl Sandberg told analysts that recent changes to reduce disinformation on Facebook could create "more monetisation opportunities."
Sandberg said she was optimistic about potential revenue from ads on "stories" on Facebook and Instagram, while chief financial officer David Wehner said the average price per ad increased 43 percent in quarter, reported Reuters.