Global safety science firm, UL, has partnered with Dubai Police to outline the risks and potential criminality posed by 3D printing.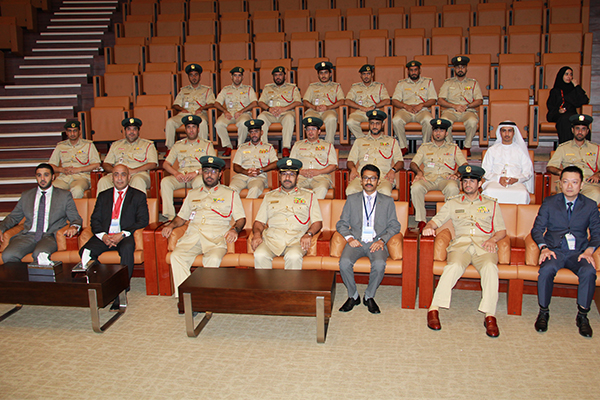 The not-for-profit organisation, which has bases in Dubai and Abu Dhabi as well as a centre for excellence in 3D printing in Singapore, kicked off the collaboration with a two-day workshop covering the emerging industry, processes, materials and quality as well as the various safety considerations.
With many GCC countries confirming that they intend to invest heavily in the world altering technology in the next ten years, UL is encouraging a diligent and responsible approach to ensure the technology is understood and adopted in the correct manner.
Hamid Syed, Vice President and GM, UL Middle East, said, "3D printing, or additive manufacturing, will change the world in the years to come offering huge steps forward in manufacturing, construction, medical care and many other sectors. However, as with all new technology it must be understood to be implemented safely. By understanding why the necessary training is important and what type of training individuals need, we can safely move this innovative technology in the right direction as it is applied across different industries and applications."
According to Wohlers Associates, the global 3D printing market – or additive manufacturing as it is also known – is expected to reach $21 billion by 2020 with safety equipment, toys, construction and manufacturing products among a range of goods that are expected to be provided locally through the world altering technology.
However, alongside the many potential benefits there are also very serious potential dangers and risks, including the possibility of criminality in terms of counterfeit and untested goods.
Colonel Badran Al Shamsi, Deputy Director of the General Department of Training at Dubai Police, said, "3D printing technology is advancing rapidly across the world and Dubai Police are committed to being forerunners in the 3D generation by highlighting the world's best practices adopted in the public safety industry."
3D printing works through turning digital 3D models into solid objects, by building them up in layers. The technology was first invented in the 1980s, but is now coming of age and becoming more readily available. In the last few years it has started to evolve into a next-generation manufacturing technology that has the potential to allow the local, on-demand production of final products or parts. It is predicted that in the future most households will own a 3D printer giving the consumer the freedom to print what they want.
Earlier this year, Sheikh Mohammed bin Rashid UAE Vice-President, Prime Minister and Ruler of Dubai ruler of Dubai announced that by 2030 25 percent of all of Dubai's construction will be 3D printed.