A Dubai resident is one of four defendants wanted in connection with a US-based criminal enterprise case that facilitated the importation and distribution of narcotics through encrypted communications.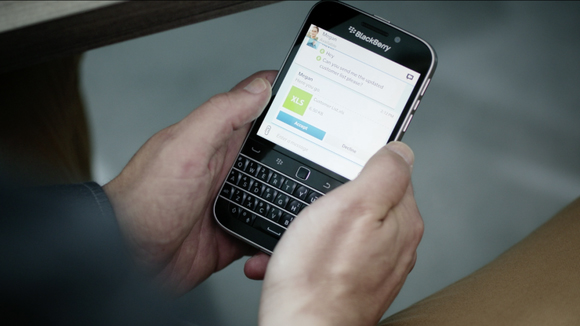 Younes Nasri, a Dubai resident, alongside fellow fugitives Kim Augustus Rodd, Michael Gamboa and Christopher Poquiz, are charged with "participating in and abetting a racketeering enterprise, and conspiring to import and distribute controlled substances around the world."
The charges reportedly include supplying drug cartels with BlackBerry and Samsung phones that had been modified by Canadian-based company, Phantom Secure, which made them harder to trace by authorities.
According to the US Department of Justice, this is the first time the US government has targeted a company and its principals for knowingly and intentionally conspiring with criminal organisations by providing them with the technological tools to evade law enforcement and obstruct justice while committing transnational drug trafficking.
Vincent Ramos, the chief executive of Phantom Secure, is already in custody.
Over the past two weeks, more than 250 agents around the globe conducted approximately 25 searches of houses and offices of Phantom Secure associates, seizing devices, assets, and evidence of the charged crimes. The coordinated effort led to the seizure of servers, computers, mobile phones, and Phantom Secure devices used to operate the Phantom Secure network, as well as drugs and weapons.
According to court documents, there were an estimated 10,000 to 20,000 Phantom devices in use worldwide before the authorities dismantled the company. This coordinated action means Phantom Secure's clients can no longer use these devices to commit crimes.
"This investigation is a prime example of law enforcement agencies from around the world working together to identify, investigate and charge people involved in transnational criminal activity," said Assistant Commissioner Jim Gresham, RCMP Criminal Operations Officer, Investigative Services and Organised Crime. "We remain committed to investigating and disrupting these illegal activities that adversely affect each of our communities."
The indictment alleges that as a result of its efforts to facilitate international crime, Phantom Secure has generated approximately $80 million in annual revenue since 2008 and facilitated drug trafficking, obstruction of justice, and violent crime around the world.