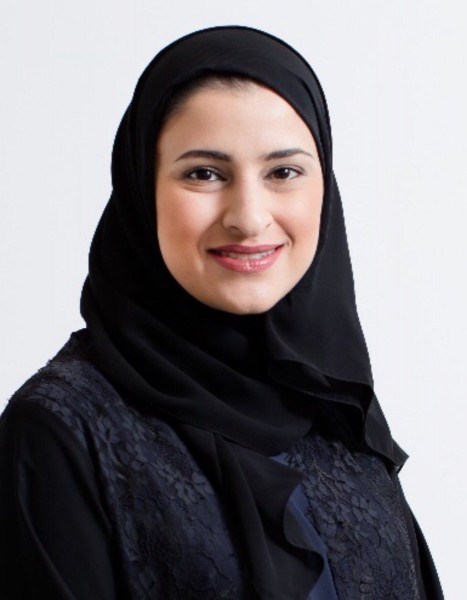 UAE Minister of State for Advanced Sciences Sarah bin Yousef Al Amiri has been appointed to head the Emirates Scientists Council following a UAE Cabinet meeting on reshuffling the organisation.
"The advancement of science and technology through research is a key element in shaping the future of the UAE, and achieving the vision of our wise leadership in sustaining development and creating a better future for coming generations," said Al Amiri. "Science is the main engine for the progress and development of society; it is essential for realising the UAE Vision 2021 and the UAE Centennial 2071 Plan, and harmonising scientific efforts to transform key sectors and build a sustainable knowledge economy."
The new Council includes Prof. Ghaleb Ali Al Hadrami Al Breiki, an Emirati researcher in the field of food science who was appointed Deputy Vice Chancellor for Research and Graduate Studies at UAE University in 2016, and Dr Arif Sultan Al Hammadi, Director and Executive Vice President of Khalifa University for Science and Technology, Chairman of the Board of Trustees of Emirates College for Advanced Education, Chair of the Steering Committee of the UAE Graduate Students Research Conference (GSRC), and Chairman of the Executive Committee of the UAE Advanced Network for Research and Education (ANKABUT).
Also on the Council is Dr Alawi Alsheikh-Ali, Consultant Cardiologist and Electrophysiologist, and Dean of the Institute of Cardiac Sciences at the College of Medicine of the Mohammed Bin Rashid University of Medicine and Health Science.
Dr Habiba Al Safar, Director of the Khalifa University Center for Biotechnology (KUCEB) and Assistant Professor of Biomedical Engineering at the University will also be on the council. She is credited with identifying the genomes responsible for the spread of one of the most common diseases in the UAE – Diabetes Type I and II. Last but not least, the Council includes Mariam Rashid Al Shamsi, Director of Space Science at the Mohammed Bin Rashid Space Center, involved in the Emirates Mars Exploration Project.
The new members of the Emirates Scientists Council reiterated their commitment to implementing the leadership's vision to promote the UAE as a prime global destination for the science and knowledge industries.
"The Emirates Scientists Council, which now includes distinguished experts in the science and technology sector, will empower scientists and experts to create innovative science-based solutions to our challenges and implement research outputs into projects that impact our everyday lives," Al Amiri said.