Dubai SME, the agency of Dubai Economy mandated to develop the small and medium enterprise (SME) sector, has signed a memorandum of understanding (MoU) with Souq.com to launch an e-commerce initiative for SMEs.
As part of the agreement, the two organisations will work together to provide Dubai SME members with integrated e-commerce solutions comprising online product display, e-payment, product delivery and logistics support.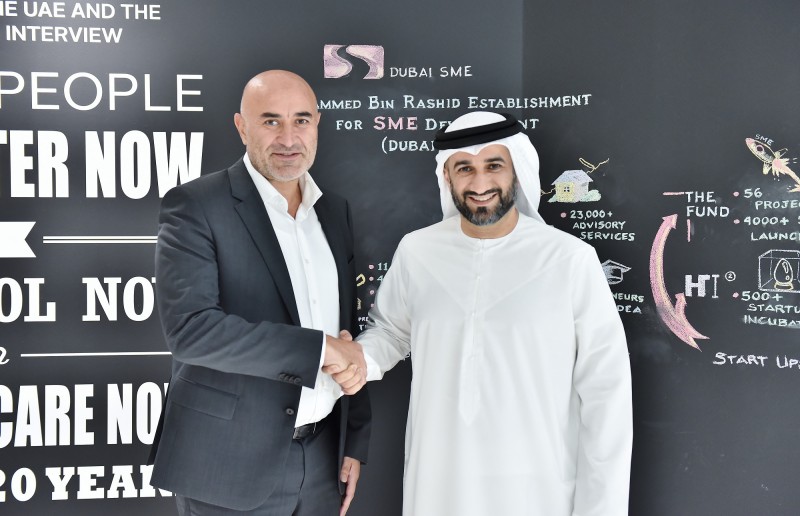 The MoU is part of Dubai SME's Strategic Plan for 2021 that seeks to promote adoption of new technologies among SMEs and enabling them to be globally competitive and be active contributor to the GDP in Dubai and the UAE. Abdul Basset Al Janahi, CEO, Dubai SME and Ronaldo Mouchawar, CEO and co-founder, Souq.com signed the MoU in the presence of senior executives from both sides.
"Dubai SME plays a vital role in promoting entrepreneurship and encouraging innovative ideas among the youth, motivating them to engage in economic activity and launching initiatives that help them grow. The partnership with Souq.com now will provide more opportunities for our member SMEs and open up new markets for them to achieve sustainability and competitiveness," said Al Janahi.
Al Janahi added, "E-commerce is one of the fastest growing sectors, particularly in the UAE. Recent studies have shown that the UAE is leading the region in online buying. We are confident that our members will be able to leverage this growth and Souq.com's popularity to expand their business. Souk.com is the largest e-commerce website in the Arab world, attracting more than 23 million visitors a month, and features convenient and secure shopping options including diverse payment channels."
The MoU with Souq.com would provide rewarding opportunities for member businesses to showcase and promote their products not only in the UAE but also across the Arab world, explained Al Janahi.
He added that Dubai SME members who wish to benefit from the digital platform will be registered in the next phase.
Workshops will also be organised to train those enrolled on launching their products in the online store and the support services available. Monthly reports and statistics will be collected for follow-up and action so that the desired objectives are achieved. The best ten in terms of the most sold products as well as the number and size of transactions will be identified every month.
"We believe that SMEs are growth drivers in our economy," said Mouchawar. "In line with the Government's initiatives to support and nurture the development of SMEs in Dubai, we at SOUQ.com provide them with advanced technology and market exposure to develop and grow their businesses. By partnering with Dubai SME, we aim to provide SMEs with increased visibility to potential investors and clients across the GCC to help them accelerate their business success, while fostering innovation and encouraging entrepreneurship in the region."