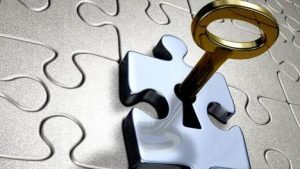 Sustaining profitability is one of the key issues that Middle East channel players continue to have today. Profitable partners are essential to the success of a vendor's business. But with declining margins and difficult market conditions, resellers are increasingly finding it hard to be lucrative. Reseller Middle East speaks to channel managers to learn their strategies to ensure partners are profitable.
One of the oldest problems for regional channel partners have been sustaining profitable businesses. With eroding margins, resellers now have to establish new strategies in place to ensure their operations stay more than just afloat. However, this is not as easy as it may sound.
Before devising strategies to become and remain profitable, a partner needs to first identify the reasons behind not being able to sustain this.
Zacky Vaz, regional channel manager, Fortinet, says, "Traditional channel partners often lose out for not acquiring specialised skill sets to deploy and support advanced technologies, which can help to drive profitability. Some of the key factors affecting partner profitability include budget constraints with end customers, longer sales cycles and competition."
According to Elie Dib, senior managing director, METNA, Riverbed, profitability can be impacted by partners' willingness to change.
He explains, "From the customer and even the vendor perspectives, business models have transformed in the last four to five years. Distributors have been adjusting to these changes but so far, the channel has been content to wait. They hope to invest at the right time when they gain a 'clearer picture' but need to recognise that by the time they choose to do so, it could be too late."
Another reason thwarting partners' profitability is also because of low availability of channel finance.
Dib points out that in mature markets, it is common for resellers to secure financing from banks. "However, traditionally, in the Middle East, it is the value-added distributors (VADs) that finance large deals. This makes resellers highly dependent on them. The performance of the VADs therefore is one of the most significant factors affecting the availability of credit in the channel."
How can partners overcome these challenges and create strong strategies, which can ensure profitability?
First and foremost, partners will have to invest in the right sales and technical resources to stay ahead of the competition and offer value to their customers, says Vaz.
"They need to align themselves with the vendor and distributor strategies while being compliant with sales and technical certifications that are part of the channel partner programmes," he adds.
Partners are slowly but surely understanding that to remain profitable long-term, it is all about the value that they can offer to the end-users. They have to evaluate their strengths and focus on key differentiating factors.
Ossama Eldeeb, senior manager, MENA Partner Organisation, VMware, says, "In this new era of mobile cloud transformation, the most profitable area for partners is in professional services and the deployment of these new solutions. With the Middle East hosting a limited number of professional partners with the needed technical skills, the ones who invest now in skills and professional services before the rest will profit the most."
Concurring with Eldeeb, Dib says, "In doing so, they will be able to position themselves as trusted advisors who can provide holistic solutions that incorporate the best point products to address the unique requirements of each customer."
He also says that resellers need to be completely transparent with respect to their engagement with their VADs and vendor partners. What this means is that they have to allow their vendors and distributors total visibility into their business models, investments, audited financial reports, cash flow details and other relevant transactional information.
Dib says, "This will enable the partner to shape the payment and financial terms in a professional and well-regulated fashion that incorporates the correct internal policies and controls. In turn, this will help them secure the backing they need to go after bigger and more profitable projects."
According to Pui-Chi Li, head of marketing, Xerox Middle East and Africa, partners should look at remaining relevant and connected to customers. She says, "Only by maintaining customer stickiness can they safeguard long term profitability. This can be achieved through embracing a solutions-based offering to the customer."
Added to professional services, Li encourages partners to also consider managed services, which can help in recurring revenues.
"Customers are no longer looking for a simplistic interaction with their document suppliers, which falls into the commoditised category, and associated margin levels, they are looking for how document suppliers can add value to their business with increasing creativity and flexibility – this is where sustainable profitability resides going forward," she adds.
While profitability is primarily measured on the amount of business a partner brings in, Vaz says, profitability is also determined by the number of resources that a partner allocates to service the vendor.
He says, "We have product champions in each of the resellers managing vendor relations and building brand loyalty."
Vendors and distributors also have a big role to play in ensuring their partners are profitable. They need to be in constant communication with their reseller ecosystem and understand their challenges because a profitable partner influences a vendor's business positively.
Li says that her firm ensures partners are well-informed and engaged with the market, which is imperative for a "joint profitable success."
"Offering a competitive product set coupled with comprehensive training resources both online and face to face ensures they are able to offer the products to the market. This training and offering includes solutions and services, essential to building a value-based offering to customers for sustainable profitability on the medium to long term," she adds.
Staying profitable is not just about incorporating a one-time change in the strategies and operation process but should be about continuously evaluating and ensuring your business have all the factors to drive better revenues. Partners who pay attention to these aspects will stand a better chance to remain profitable long-term.