The sixth International Scientific Conference on Information and Communication Technology and Accessibility of Persons with Disabilities (ICTA17) was launched at Sultan Qaboos University (SQU) yesterday, focusing on ways in which technology and e-learning can assist those with disabilities.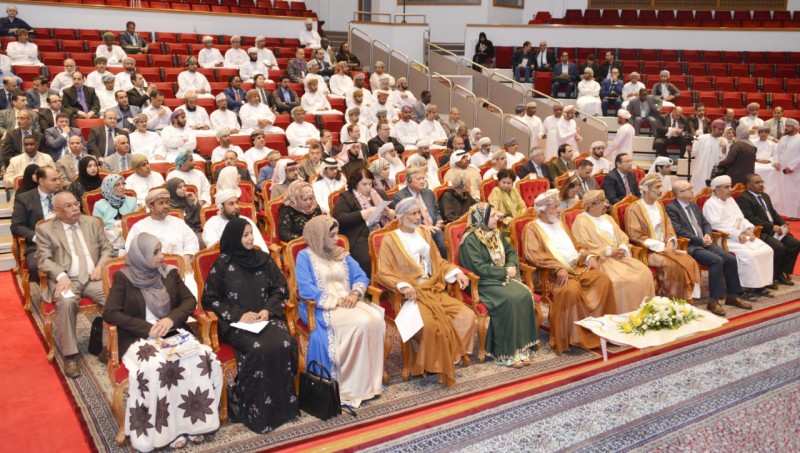 The opening ceremony was held under the patronage of H.E. Sheikh Saud bin Suliaman Al Nabhani, Advisor of the State to kickstart the three-day event.
The conference is organised by executives from the Arab League Educational, Cultural and Scientific Organisation (ALESCO), the Islamic Educational, Scientific and Cultural Organisation (ISESCO), the Omani National Commission for Education, SQU College of Education, Culture and Science Research Laboratory in Information and Communication Technologies and Electrical Engineering from the University of Tunis and the Tunisian Association for Digital Access (e-Access).
The scope of the ICTA 2017 conference is focused on issues related to e-accessibility and e-learning. It also provides a platform for Arab researchers to present their scientific knowledge and introduce it to leading international scientific researchers in this field, to discuss the latest technologies and inventions.
Dr. Suliaman Al Balushi, Dean of the College of Education at Sultan Qaboos University said that nearly 89 papers covering various themes would be presented at the conference, in addition to 17 poster presentations.
Keynote speakers include Axel Leblois, president and executive director of the United Nations' G3ict division – who will present a paper titled 'Accessibility of people with disabilities to ICT in 2017: A global survey.' In addition, Professor Asha Singh Kanwar, president and CEO of the Commonwealth of Learning and Dr. Tareq Alrayes, executive director of the General Education Sector of the Education Evaluation Commission will also feature during the event.
Oman's Ministry of Education is also sending 52 special education teachers to participate in the three-day conference.