Emitac Enterprise Solutions has announced that it appointed Tareq Al Alami as its Area Sales Manager for Abu Dhabi.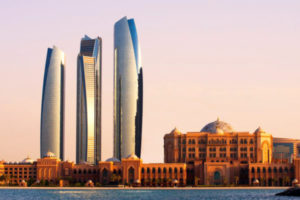 Al Alami brings with him more than 20 years of IT Sales experience. In his role, he will be responsible for expanding EES's reach in Abu Dhabi, setting up and leading a new team, implementing the new business plan and identifying the best prospects in targeted segments.
"We are pleased to have Tareq join our team," said Basel Samara, Vice President, Sales, EES. "With his experience and expertise, I am confident of his significant contribution to growing our business. He has a wealth of sales management experience and valuable know-how and will be an asset to our fast growing team at EES."
According to EES, Al Alami has worked with well-established and reputed brands within the region like Emirates Computers, Siemens, Cerner and Morpho, with his most recent one being of the Regional Sales Director at Morpho. He is a proven leader with core expertise in developing business, enhancing market penetration and maximising business results in diverse and multicultural environments across Middle East and African Markets.
"I am excited to join EES right at the time when EES is on a strong growth path," said Al Alami. "I look forward to leveraging my regional industry experience to drive the company's ambitious growth strategy, expand its reach and further build on our market leadership."