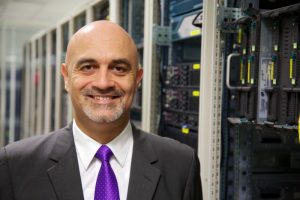 eHosting DataFort (eHDF) has announced the certificate of achievement (CREST Maturity Model) for its Cyber Defence Centre (CDC)/ Security Operation Centre (SOC) based in Dubai Internet City. The Cyber Security Incident Response certificate demonstrates the maturity level of eHDF's CDC/SOC and showcases the effective policies, processes and procedures the company has in place in helping customers to detect, contain, eradicate and recover from significant cybersecurity incidents in a fast, effective and secure manner.
CREST provides standards and requisite qualifications for companies and individuals providing security services. The certificate is designed to provide customers with confidence that the Managed Security Services Provider that they deal with has the necessary defences in place to protect their information against the most common cyber threats. The test criteria cover information security best practices contained within the ISO 27001 standard. Only those businesses that apply the very highest level of expertise and professionalism to security are able to pass CREST's highly technical assessment programmes and achieve the accreditation.
eHDF said it managed to complete the stringent certification process in a record time within few weeks due to the existing compliance with several other industry standards like PCI-DSS, CSA-STAR and ISO 27001, 22301, 20000, 9001. This places the company high on its maturity in security mandates and governance. The procedure required thorough assessment to evaluate the process, technology and systems that govern the information security architecture and to ensure that the standards are met. Additional measures were incorporated to meet the required controls.
"Having started our CDC earlier this year, we have moved towards solidifying our customer confidence not only with our technology and services, but also with our continuous efforts in raising the bar by offering a complete set of security services. The certification based on CREST framework and maturity assessment model provides added assurances that the eHDF CDC has appropriate methodologies and expertise to deliver Managed Security Services and effective cybersecurity incident response services," said, Yasser Zeineldin, CEO, eHosting DataFort.
He added that globally, as well as the Middle East has been experiencing a surge in cyber threats and organisations are making conscious efforts in navigating these circumstances.
"Their requirements include a robust combination of service delivery from reputable organisations who pay attention to the finer aspects of having the right controls as well as skilled resources who are credited with suitable knowledge, technical knowhow as well as experience."