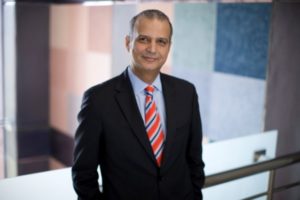 IBM has announced that U.S. secretary of commerce Penny Pritzker has appointed Takreem El Tohamy, IBM's general manager for the Middle East and Africa, to the U.S. president's Advisory Council on Doing Business in Africa.
Takreem El Tohamy is among a group of 23 private sector leaders selected to advise the U.S. President on ways to strengthen commercial engagement between the United States and Africa.
The president's Advisory Council on Doing Business in Africa (PAC-DBIA) was created in 2014, as part of an executive order signed by President Barack Obama, to promote broad-based economic growth in the United States and Africa.
El Tohamy will provide information, analysis, and recommendations on U.S.-Africa trade and investment priorities, including U.S. and Africa job creation, developing and strengthening commercial partnerships to increase U.S. public and private sector financing in Africa, and analysing the effect of policies in the United States and Africa on American trade and investment interests in Africa.
"I'm honoured to represent IBM on the President's Advisory Council," said El Tohamy. "In recent years in particular, we've seen how local African governments and organisations have been able to leapfrog in technology adoption by embracing the latest innovations such as cognitive systems, cloud computing, data analytics and mobile technology."
With more than 30 years of experience at IBM, Takreem has led expansion of the company's capabilities and facilities across Africa.