Lee Miles, Regional General Manager, Red Hat, shares insights on open source and the roles partners can play in this ecosystem.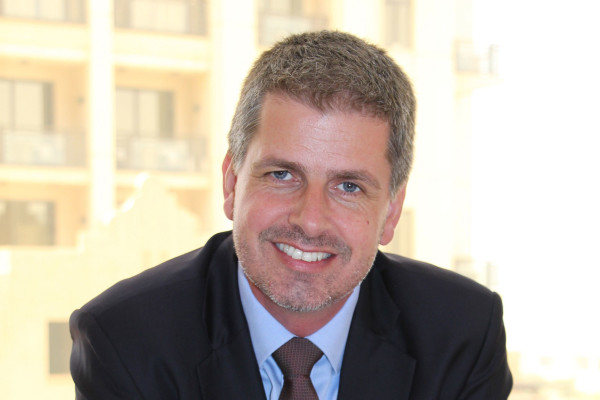 What has been the focus at Red Hat over the last few months?
In the last several months, we have increased our focus on certifications in the region. Customers look at Red Hat and its partner ecosystem quite confidently as there are many Red Hat certified personnel in the market. That has been a heavy focus for us in the last 12 months. The focus for the next year will be looking at providing academic programmes and how we can help in designing and setting up open source curriculums at university levels. In this regard, we are looking at universities and academic institutions across the region and rolling that out as a certified programme. With the goals we have for the region, we need to make sure we can fulfil the demands of the customers. From that perspective, it is important to keep getting fresh people in the market with Red Hat certifications.
When you say open source, it brings in an idea of integration and collaboration. How do you think partners can leverage that aspect of the technology?
We don't consider ourselves as a vendor. Open source is an ecosystem and we are a member of that. We need customers who are educated and are prepared to use it in the best possible way. We need to promote basic and extended knowledge and this is where partners are extremely relevant because we cannot do this on our own. Partners have the unique advantage of not only seeing things from Red Hat's point of view but also have the opportunity to witness the integration with other aspects that our customers are really interested in. This way, they can build a bigger picture and have the feedback between the two. So, having partners and distributors as filters between what a lot of end customers are doing, help us deduct the big lines about what we need to care about and what we need to invest in. It is a healthy and successful relationship for both sides. One of the advantages of Red Hat's business model with subscriptions and the like, is that we have renewal talks for typically once a year, which means we are continuously conversing with our customers. This helps us to know the feedback and decide what we are doing is working or not. This whole ecosystem is working extremely well, it couldn't exist without partners.
Are there any updates to the partner programme?
We had recently released some work around our partner awards. We are going to recognise our partners' achievements through the year. We have also started the whole drive towards getting the volume and rhythm of enablement to our partners, which we have announced earlier in the year. We boast a broader portfolio today as compared to in the past. Many of our partners are taking advantage of those other areas with their customers and they need to be educated on this.
Which are the technologies that Red Hat is pushing to its partners?
We certainly see cloud as being a huge topic right now. And the dilemma customers are going through is do they opt for an open, hybrid or private cloud environment. We are doing a lot of work with our partners to ensure they have the knowledge and understanding of what best fits a customer's requirement. Other than that, there are two key areas – app development at the integration layer and the mobility layer. These are the topics we are discussing with our partners and we see the demand coming from these two areas.
What kind of adoption levels do you see in the region?
Globally, verticals such as telco has already embraced the open source approach and now we see the finance sector quickly following suit.
From a local market perspective, we are seeing a really good adoption on open-source-first-strategy. Partners need to understand and embrace the demand of open source strategy that the regional customers have today.