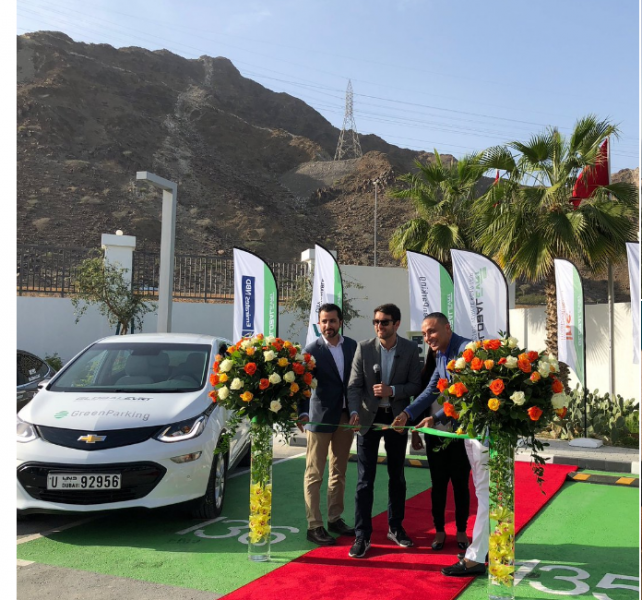 Global EVRT has concluded its nine-day road trip across the UAE and Oman, in a bid to accelerate electric vehicle adoption across the Middle East.
The trip, which featured a fleet of cars including Chevrolet Bolt EVs, a BMW i3 and Tesla X and S models, saw the opening of numerous new electric vehicle charging stations along the route, opening up new roads to EV owners.
Unlike petrol-powered cars, EVs take a long time to charge, hence why the charging stations have been set up around entertainment facilities or hotels, so people can do something while they wait for the vehicles to charge.
The nine-day event began in the UAE's capital as part of Abu Dhabi Sustainability Week, and concluded on Friday at Sustainablity City, Dubai.
The World Future Energy Summit, which took place during the week, also played host to The Mobility Conference in collaboration with Global EVRT and CleanTechnica. This event showcased a variety of electric vehicles, and industry experts were able to take part in detailed discussions on the future of mobility for the creation of smart and sustainable societies.
"The rate at which electric vehicles are progressing in the Middle East, in the UAE especially, is very exciting, and we aim to expand and accelerate the adoption of electric vehicles even further through our events, aligning with the inspiring sustainability initiatives of the UAE government," said Ben Pullen, Managing Director of Global EVRT.
An all-electric, eco-friendly bus – which was jointly developed by Masdar and Abu Dhabi-based Hafilat Industry in collaboration with the Masdar Institute – was also launched during Abu Dhabi Sustainability Week.