The World Future Energy Summit (WFES), the top global event for advancing renewable energy and clean technology, will return to Abu Dhabi from 15-18 January 2018.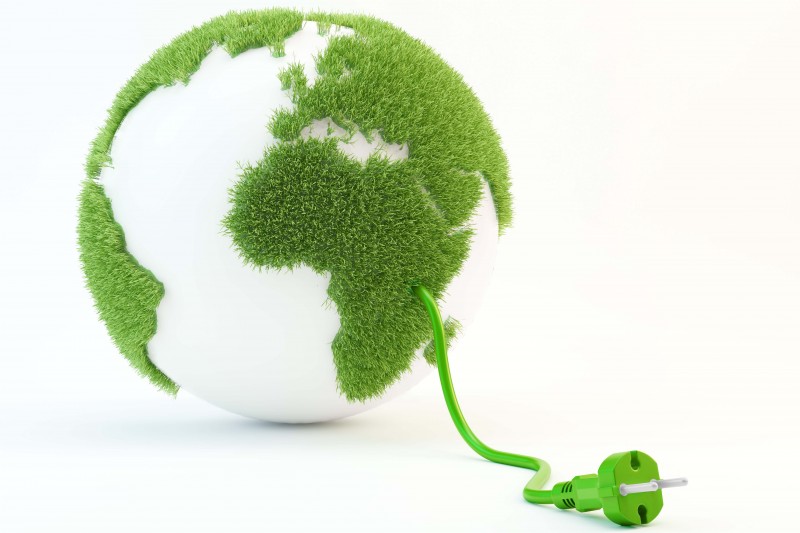 Part of Abu Dhabi Sustainability Week (ADSW), the eleventh WFES will showcase and discuss solutions and innovations that will transform how energy is created, stored and consumed around the world.
Taking place at the Abu Dhabi National Exhibition Centre, more than 30,000 visitors including investors, innovators, experts and policy makers from approximately 175 countries are expected to attend the summit, which is hosted by Abu Dhabi Future Energy Company, Masdar.
Mohamed Jameel Al Ramahi, Chief Executive Officer of Masdar, said, "Over the last 12 months we have seen the growth of the renewable energy sector continue to accelerate, thanks to further advances in technology, greater access to financing and more supportive regulations. Today, the market potential for clean technologies is vast, but this entails challenges as well as opportunities."
"The World Future Energy Summit is playing a critical role in maintaining the forward momentum the renewables sector has witnessed in recent years, providing a platform for high-level debate and collaboration," added Al Ramahi. "In January, government and industry leaders will once again convene in Abu Dhabi, placing the UAE and the region at the heart of the global energy transformation."
UAE authorities and industry leaders including the Ministry of Energy, Dubai Electricity & Water Authority (DEWA), Abu Dhabi Water & Electricity Authority (ADWEA), Abu Dhabi Chamber of Commerce, Emirates Global Aluminium and Emirates Nuclear Energy Company will participate alongside global businesses including GE, TOTAL and Siemens.
Saeed Mohammed Al Tayer, MD and CEO of DEWA, said, "In line with the directives of the wise leadership, headed by His Highness Sheikh Khalifa bin Zayed Al Nahyan, President of the UAE; and His Highness Sheikh Mohammed bin Rashid Al Maktoum, Vice President and Prime Minister of the UAE and Ruler of Dubai, and as part of our efforts to achieve the objectives of the UAE Centennial 2071, the UAE Vision 2021, and the Dubai Plan 2021, we are pleased to participate in the World Future Energy Summit once again, to exchange expertise and best practices, and share our research and development efforts to develop innovative and sustainable solutions in clean and renewable energy and streamline efforts to address the current challenges facing the energy sector.
WFES 2018 comes as the UAE and Middle East take action to significantly increase the role of renewable energy in the energy mix, while helping to mitigate climate change.
"At WFES, we will highlight our efforts in developing major renewable energy projects, especially the Mohammed bin Rashid Al Maktoum Solar Park, which is the largest single-site solar power project in the world, with total investments of AED 50 billion and a production capacity of 5,000MW by 2030. These efforts support the Dubai Clean Energy Strategy 2050 to transform Dubai into a global hub for clean energy and green economy, and generate 75 percent of Dubai's total power output from clean energy sources by 2050," said Al Tayer.
The "UAE Energy Plan 2050", which was announced in January 2017, estimates that the transition to green energy will save AED700 billion ($191 billion) by 2050.
Growing demand for renewable energy is also providing an economic boost for the Middle East and North Africa. By 2020, the International Renewable Energy Agency (IRENA) has forecast that the MENA region is set to attract $35 billion in renewable energy investment.
WFES will include three exhibitions covering solar power, energy efficiency and energy storage/batteries.
These events will also feature discussion on a trend affecting all energy markets, digitalisation and disruptive technologies, including electric cars and "smart cities". A zone for sustainable transport will showcase clean energy vehicles and host 'The Mobility Conference' about the future of mobility (in transport and technology), and the creation of smart and sustainable societies.
Clean technologies will also be discussed at the Climate Innovation Exchange (CLIX) event during WFES 2018.
Hosted by the Ministry of Climate Change and Environment, CLIX has attracted more than 250 start-ups from around the world interested in pitching their climate change solutions to investors during the event, with the aim of raising funding for their businesses.
The top 30 will be selected to present to potential funders live during WFES. There will also be educational and youth engagement sessions covering a range of topics, including new career opportunities driven by the Fourth Industrial Revolution.