The front-month cryptocurrency bitcoin futures contract (XBTc1) on the Chicago-based CBOE Futures Exchange surged past $17,000 on Monday, the first day of trading, according to Reuters.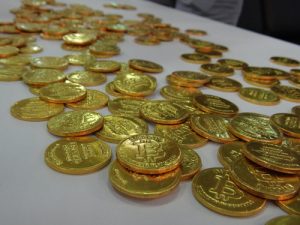 The January contract opened at $15,460 in New York on Sunday evening, before leaping to a high of $17,170 during Asian hours. They were last quoted at $17,120, a more than $1,000 premium to the price on Gemini Exchange.
The futures are cash-settled contracts based on the auction price of bitcoin in U.S. dollars on the Gemini Exchange, which is owned and operated by virtual currency entrepreneurs Cameron and Tyler Winklevoss.