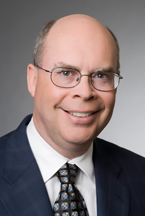 At its 2016 conference, Ellucian offered 8,500 attendees a look at the new technology platform it's building to support campus modernisation and innovation.
Ellucian Ethos is a platform offering institutions the enhanced capabilities and deployment options they need to modernise their core enterprise systems. Ellucian's approach is to take full advantage of cloud technology to enhance its entire portfolio of on-premise, Saas, and blended solutions. That means greater scalability, integration, ease-of-use, and rapid delivery options.
According to the organisation, core to the platform's value are the Ethos Data Model and Ethos Integration capabilities. Together, they solve one of higher education's biggest challenges—using data to improve decision-making, increase performance, and drive student success.
The Ellucian Ethos Data Model culls data from a wide range of applications and puts it in a standard language and format that can be used across the institution, as well as between institutions and partners. The data resides in a single repository, updated in real time, yielding information whose value has, to date, gone unrealised. Built upon open standards, the data repository expands in value through continued use, fueling learning and innovation.
Ellucian Ethos Integration ensures data from that single source flows between all systems, applications, and processes—enabling the institution to deliver end-to-end services to all users. A key benefit of Ellucian Ethos Integration is that it can function as a "smart hub," which analyses patterns and best practices among users and passes them on to the entire community.
"Our goal is to provide a platform on which Ellucian customers, partners, and third parties can contribute to and benefit from a rich, one-of-a-kind information ecosystem," said John Kopcke, Senior Vice President and Chief Technology Officer, Ellucian. "Many of our customers ask whether modernisation requires moving technology to the cloud. But migrating to the cloud is not an all or nothing proposition. Most of our customers will require their own mix of cloud, on-premise, and blended solutions to achieve their goals. The Ellucian Ethos Platform supports all of these models."
Some customers are adopting the Ellucian Ethos SaaS (software-as-a-service) applications that have already been released to the market. As new platform capabilities are built out in the coming year, customers may choose to integrate one or more into their on-premise applications to enhance specific functions. All new product releases in the fall of 2016 will be built entirely on the Ellucian Ethos platform.
"Ellucian is building for the future," said Kopcke. "One in which colleges and universities have technology designed to achieve faster, smarter institutional growth and peak operational efficiency—all in the service of student success. To that end, the Ellucian Ethos platform provides an open and collaborative environment where our global network of experts, customers, and partners can find what they need for continuous improvement and innovation."