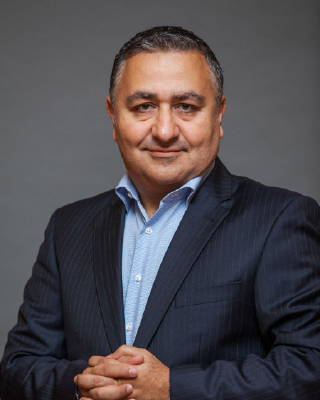 What will you be doing special at this year's Gitex and what are you showcasing?
At GITEX, EMC will put special emphasis on its unique Smart City platforms that deliver the speed, performance and scalability needed to build hyper-connected, data-driven cities. Made of three critical layers, the Smart City platform is delivered by the EMC Federation of companies bringing together best-of-breed technologies from EMC II, VMware, VCE, Pivotal and RSA to achieve the goal of becoming an optimized city that is agile, well-integrated and provides citizens with a better quality of life.
EMC will also showcase products and solutions that will enable customers to accelerate their transition to a cloud-based form of computing. These solutions include the Federation Business Data Lake (FBDL) and Federation Enterprise Hybrid Cloud (FEHC). The FBDL, introduced earlier, is a new solution from EMC Information Infrastructure, Pivotal and VMWare. This solution facilitates the rapid deployment of data lakes, thereby enabling organizations to leverage data in order to build new products and applications, and redefine their industries. The FEHC combines the control, reliability and confidence of private cloud with the simplicity, flexibility and cost efficiency of public cloud to transform IT services. The FEHC thus ensures speed and agility, as well as secure operations. We will also emphasize the potential of Flash technology that is transforming the storage industry.
If you have participated at Gitex before, what is the relevance of this show to your business in the region?
Being the focal point for key IT players in the region and around the world, GITEX gives us great exposure to the public and the opportunity to showcase our wide array of services from all our Federation partners, in line with the focus of this year's edition. EMC aims to be at the forefront of developments concerning the Internet of Things and smart cities. Having a presence at GITEX, in addition to allowing us to network with prospective customers, enables us to keep up to date with the latest trends and developments in the region pertaining to these phenomena.
Does Gitex help you connect with your customers and partners?
Gitex is an excellent platform for us to interact with our current and prospective partners and customers. We are very excited to converse with our audiences and discuss current trends of the industry. With the transition to the cloud accelerating across all major industry sectors, EMC is well-placed to inform potential customers about what they need to know to make this transition as smooth and beneficial as possible.
What kind of IT trends do you expect to have an impact on the regional ICT industry over the next 12-18 months?
The theme for GITEX this year: 'The Internet Future of Everything' is extremely fitting, given that we are gradually moving towards an era in which every person and object could potentially be connected to each other. Therefore we believe the hot topic of conversation for the next year will be Internet of Things and Smart Cities. We also feel that another trend due to make its mark on the industry over the next few months is Platform-as-a-Service (PaaS). With the third platform of computing rapidly gaining acceptance, there is a growing need for PaaS solutions and EMC, with its sister company Pivotal, is well-placed to cater to this growing market segment.
Do you have plans to come back to the show next year?
Yes. We greatly value our participation at GITEX, because in addition to allowing us to network with current and prospective customers and partners, it is a tremendous learning experience that enables us to keep up to date with the latest trends and developments in the region pertaining to these phenomena.