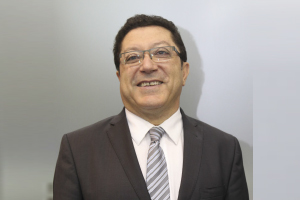 Arrow, the regional value added distributor is leveraging its participation at GITEX by taking the opportunity to meet up with its reseller and vendor partners from across the region.
Richard Noujaim, Managing Director, MEA, Arrow ECS, says, "GITEX is a great platform to meet up with customers and partners. It is also an ideal platform to have discussions with our vendor partners. We also have the opportunity to present new solutions and meet new channel partners."
Jean-Loup Desamaison-Cognet, CEEMEA Vice President, Arrow ECS, says, "Our strategy is clear, we are focusing on solutions, largely on emerging trends such as virtualisation, Big Data, security and storage."
Training is an important element of the distributor's strategy for the region. Noujaim says, "We are a major training house and an Authorised Training Centre for most of our vendors. Training is a significant part of our offerings. We have many elements to it including aspects such as pre-sales engineering at hand to help partners to respond to customers requests."
Over the next couple of months, partners can look forward to several initiatives from the distributor, including the launch of its proprietary cloud platform, ArrowSphere.
"ArrowSphere is aimed to be launched in the region in 2016. It is a platform for allowing partners to sell and resell cloud solutions in an administrative and technical manner. This is progressing well across world and we are positive about the response in the region."