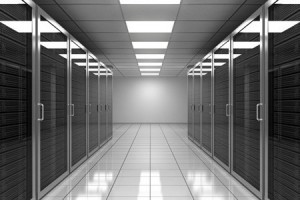 EMC reported first-quarter revenue rose 6 percent to US$5.39 billion, while net income fell about 1 percent year-over-year to $580 million as costs rose.
Excluding one-time charges, first quarter net income was $850 million, a 4 percent rise, EMC said in its announcement on Wednesday.
EMC's storage division saw revenue rise 3 percent, with the Emerging Storage sub-segment jumping 24 percent. RSA Information Security revenue was up 12 percent, while the Information Intelligence division had a 7 percent rise.
The profit decline was due to a number of factors, including a buildup of inventory and higher fixed costs, EMC chairman and CEO Joe Tucci said during a conference call Wednesday. That said, "this quarter came in very close to our expectations," Tucci added. "When you look at it on the proverbial curve, I think we had a good quarter."
Channel revenue also played a role in the quarter, with revenue from EMC's Service Provider Program rising 40 percent year over year. "The companies that will fare best, which is certainly what we're committed to do, is have a strong direct sales force that works in concert with a growing and vibrant channel," Tucci said. "If we can get a channel to invest in inside sales, in knowing our technology, and investing in field sales, the margins are pretty good."
On a geographic basis, first-quarter revenue in the U.S. rose 8 percent to $2.8 billion. Revenue from areas outside the U.S. jumped 4 percent to $2.6 billion, with 1 percent growth in Europe, the Middle East and Africa; 4 percent growth in Asia-Pacific and Japan; and 27 percent growth in Latin America.
"I'd say we're not counting on [Europe] getting a whole lot worse, but we're not counting on it getting a whole lot better," Tucci said of the economic environment there. "What we're counting on is a good product cycle."
One such product is the XtremIO flash storage array based on technology from a company EMC acquired last year. Customers running beta versions of the array "are not only hot about it, they are wild about it," Tucci said. "We expect that to be a significant hit."
EMC and VMware recently announced the formation of a new venture called Pivotal that will sell a PaaS (platform as a service) that uses staff and technology from both companies. On Tuesday, EMC announced that General Electric will take a 10 percent equity stake in Pivotal through a $105 million investment.
It makes sense for EMC to seek growth through such ventures, Tucci said. For one, EMC and VMware's involvement gives Pivotal "the Good Housekeeping seal of approval on it," giving "customers a lot of confidence to try something newer," he said. But the biggest benefit "is you have this ability to attract an incredible talent pool under Pivotal, having a leader like Paul Maritz," he added, referring to the former VMware CEO.