Gemalto been chosen by Emirates NBD to provide robust security and an enhanced user experience across digital channels via Gemalto Mobile Suite.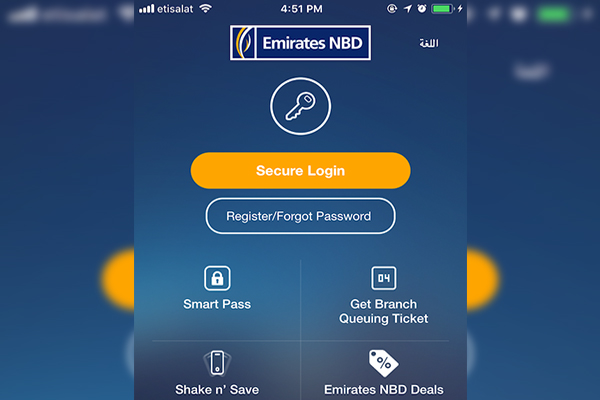 The suite's 'Smart Pass' service, which speeds the authentication of digital banking transactions by eliminating the need for customers to wait for a OTP (One Time Password) via SMS, is a particular highlight of this latest partnership. When making a transaction, a Smart Pass notification is sent immediately to the user's mobile and customers confirm the transaction by entering the PIN. As a result, there is no need to wait for an OTP, and customers therefore benefit from higher security than SMS technology delivering the code.
Emirates NBD's online and mobile channels now enable customers to perform over 100 different transactions – all of which are set to be enhanced through Gemalto's latest offering. Other novel solutions from the UAE-based bank include the ability to deposit a check electronically, simply by sending a digital photograph of it via the bank's mobile app.
"Emirates NBD's continuous investment in cutting-edge security solutions reflects our commitment to customers to feel completely secure when they bank with us," said Abdulla Qassem, Group Chief Operating Officer at Emirates NBD. "The implementation of our 'Smart Pass' solution leveraging Gemalto's Mobile Suite helps us offer a new level of digital banking security for our customers, a crucial step forward in our digital transformation plan."
He added, "This highly flexible, scalable solution reinforces our reputation as a trusted, secure, innovative and customer-focused bank in the region offering customers the ability to securely authorise transactions online and via their mobiles without having to depend on a SMS."
 "Taking full advantage of Gemalto's global experience, the Emirates NBD strategy is reimagining the end-to-end banking process," said Marwan ElNakat, Digital Banking Director for CISMEA region at Gemalto. "Linking perfectly with wider initiatives such as the UAE's 'Smart City' programme, the commitment to world-class digital banking further supports Emirates NBD's role as a regional ambassador for economic and social progress."