Dubai, UAE, October 17th 2021: EnGenius, a globally leading networking brand that provides high-performance, end to end networking solutions for small to mid-size businesses, is introducing the new EnGenius Cloud PRO Access points featuring pre-built enterprise grade security features to secure the wireless networks against malicious cyber-attacks. With the new solutions, EnGenius is ensuring that Businesses will be able to prevent any unauthorised access to their wireless networks and secure all authorised users.
An increasing number of malicious cyberattacks on corporate networks in the past year has underscored the need for organisations to enhance their wireless security. The hybrid work model has only accentuated the security risks with remote workers seeming especially vulnerable to such attacks. The new EnGenius Cloud PRO Access points are aimed to secure both on premise and remote workers who at any point during their work may need to access sensitive data that may be either from on premise infrastructure or from the cloud.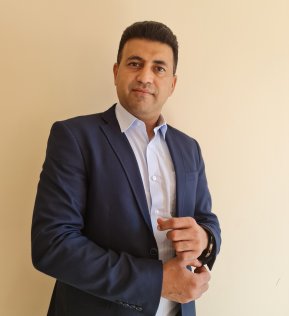 Alishan Zaidi, Sales Director at EnGenius says, "EnGenius has always been a pioneer of breakthrough networking technologies and with our AI enabled EnGenius Cloud, we helped deliver unprecedented ease and efficiency in network management, right from deployment to monitoring and troubleshooting. We are now enhancing our Cloud enabled Access Points portfolio with these launches allowing organisations to detect and take action against rogue APs that are conduits for cybercrime".
The new EnGenius Cloud PRO Access points ECW 622, ECW 632 and ECW 735 all feature the EnGenius AirGenie, an auto system that allows network administrators to meet their requirements and design a network architecture that provides an industry-leading security platform in order to completely protect the airspace from wireless attacks. AirGenie helps list down the list of Suspicious SSID with Type and Severity so that you could judge and action.
Rogue APs sometimes simulate same SSID and MAC address as official AP and once the victim is connected, the attacker can steal all the data from the victim. A rogue AP may also spoof the wireless MAC address of the authorised AP. An attacker can launch an attack through an AP masquerading as a legitimate AP.
AirGenie provides the advance WIDS technology for protection of wireless connection in addition to WIPS. WIDS (Wireless intrusion detection system) monitors the radio spectrum used by wireless LANs for the presence of unauthorised, rogue APs and the wireless attack tools, and immediately alerts a systems administrator whenever a rogue AP is detected. WIPS (Wireless Intrusion Prevention System) monitors the radio spectrum for the presence of unauthorised APs (intrusion detection) and can automatically take countermeasures (intrusion prevention). It is able to accurately detect and automatically classify a threat and prevent the connections between the rogue AP and wireless clients.
Among other functionalities, these enterprise grade WiFi APs come equipped with Bluetooth Low Energy (BLE) technology built in. This allows organisations to use them as both beacons and sensors that can detect and locate transmitting BLE devices.  API is available for 3rd party integration to provide asset tracking and analytics using battery based Bluetooth tags or wearables like healthy fitness monitors etc.
The Pro AP comes with 1-year Pro license. To know more about EnGenius Cloud PRO Access points, please visit www.engenius.ai/cloud/ .