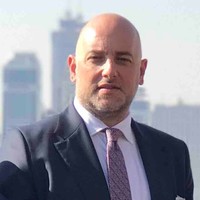 Pouya Parsafar, CEO, Enterprise Systems, aims to expand the business across the GCC markets and focus on emerging technologies.
The regional IT space has seen the emergence of several value-added distribution firms over the past few years, as customers are increasingly looking for solutions-focused outcomes. Identifying that there was a gap in the market when it came to true value-added models for young brands in the region, CEO Pouya Parsafar founded Enterprise Systems five years ago.
He says, "Enterprise Systems was set up as a true value-added distribution business in this region. We started our portfolio with brands that were new to the market and offered our partners business development and technical support."
According to the CEO, partners are comfortable with well-known global brands but may not have the necessary know-how to implement a niche vendor's solutions or carry out related technical support for customers.
"This can inhibit the sales, which will in turn deter the brand's scalability," explains Parsafar. "Therefore, we support partners with technical and support services for these brands so that the chances of take-up, sales and scalability are much higher and quicker."
With close to 30 employees, Enterprise Systems has developed a comprehensive technical team that supports its brands end-to-end. The distributor has also recently launched its Training Academy this year.
"Our Training Academy supports partners' technical teams to be able to negotiate new projects for specific vendors. We enable them to deliver and support these projects moving forward."
Despite the regional market being tough over the last few years, Enterprise Systems grew its UAE business by 25 percent. According to Parsafar, challenges such as collection and maintaining a healthy cash flow, continue to persist in the market.
"As the market gets tougher, we need to get smarter and work closer with our partners. We need to ensure we are delivering the right message to all our stakeholders. We always see if our products produce value for end-users through our channel partners. Do they save money and are we able to create revenues for them?"
He explains that the company's success factor has been ensuring value-add to customers through partners.
Parsafar says that although the company is a start-up, it has won large installation projects across hospitality, healthcare and government verticals.
Growing on an average of 30 percent year-on-year, the firm's objective is to expand across the GCC market and focus on technologies such as data centres, cloud solutions and Internet of Things during this year.
"We want to make ourselves even stronger in terms of our technical capabilities and commercial business development skills. We will continue to be transparent with our channel partners and offer full support for their businesses," Parsafar adds.