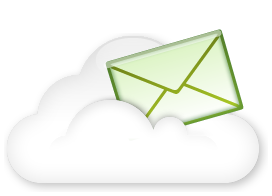 The messaging security market will grow to $4.78 billion in 2015, according to research firm IDC, but enterprises will favour virtual-security appliances over more traditional messaging security software.
The market reached almost $3.2 billion last year, and just over a year ago messaging security software for anti-spam, antivirus filtering and content monitoring of email, instant messaging and social-messaging platforms made up about 42% of the market. However, IDC predicts this share to plummet to 27% by 2015.
IDC anticipate that virtual appliances for messaging security, which accounted for only $50.3 million and 1.8% share in 2010, will leap to $585.2 million in 2015 to achieve 12.2% market share in the messaging security market.
"It's going to shift to virtual appliances," says Phil Hochmuth, IDC program manager for security products. "There will either be agents which run on top of, or at the same level as, the hypervisor in a virtual system."
The company added that the virtual-appliance trend in security is also evident in the areas of intrusion-prevention systems and firewalls, but the shift in terms of market share is most visible in messaging security at present.
In further research by analyst firm Gartner, many enterprises have already turned their servers to virtual-security, with 50% of enterprises using VMware, the dominant virtualisation platform at present.
"We need security controls to become virtualised. The really smart security vendors will shift to a software architecture," said Gartner security analyst Neil MacDonald.