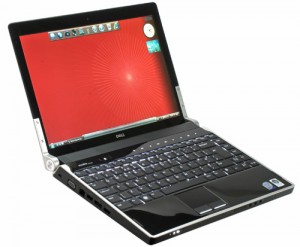 Dell has joined the ultrabook market after announcing the release of the XPS 13 at the Consumer Electronics Show yesterday.
The move comes as Dell continues to gear its focus away from consumer products to the more profitable segments of business computers and mobile devices. However, the XPS 13 will be available through consumer channels as well, a Dell spokesman said.
The XPS 13, though thinner (6 mm thick), provides the full functionality of a standard-sized laptop, the spokesman said. It looks much like Apple's MacBook Air, has a 13-inch screen and weighs 1.35 kilograms.
Its starting price is $999 and Intel, which provides the laptop with dual-core Core i3, i5 or i7 processors and 4GB of RAM, hopes to bring the price down to $699 by the end of the year.
The XPS 13 has specific mobility features unique to ultrabooks such as Smart Connect technology, in which email and social network feeds are updated even when the laptop is in sleep mode.