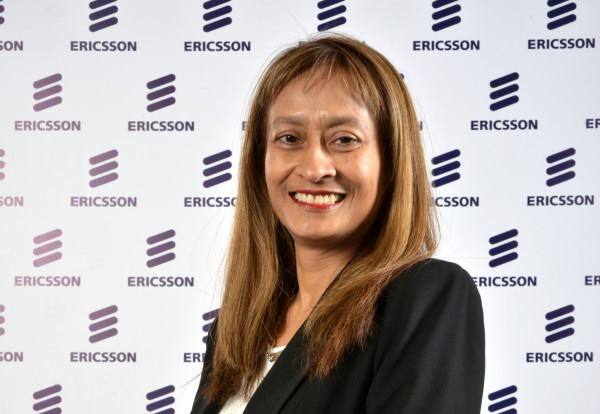 Ericsson has officially launched its ICT Professional Foundation Programme in the Middle East covering 12 countries with the ambition of helping graduates looking to join ICT giants be better equipped with the knowledge and skills needed to contribute to this cutting edge business.
The two-month online course aims to bridge the gap between academia and the Information and Communications Technology (ICT) industry.
Ericsson has targeted universities across 12 countries (Pakistan, KSA, Egypt, Sudan, Iraq, Oman, Kuwait, UAE, Lebanon, Turkey, Ethiopia and Iran) as a source of diverse talent for its ICT Professional Program.
In the United Arab Emirates, Ericsson has co-operated with Zayed University, Khalifa University and the American University of Sharjah for the initiative.
"The College of Technological Innovation of Zayed University is pleased to embrace Ericsson's ICT Professional Foundation Program as part as of its continuous efforts in ensuring that our graduates always adopt the best practices in the IT industry. This will also make the graduates creative and innovative when implementing the UAE leaders' visions," said Zakaria Maamar, Interim Dean, College of Technological Innovation, Zayed University, on the occasion.
Professor Bayan Sharif, Dean of Engineering, Khalifa University, said, "In an increasingly digital world connectivity and communication are vital to all aspects of our society and economy. It is not just telecommunications that is reliant on ICT, but every industry that relies on connectivity for its business. By enriching the minds of fresh graduates and offering them employment opportunities in the ICT industry, Ericsson's ICT Professional Foundation Program is a step towards the future of ICT education in the UAE."
"At AUS we are committed to investing in the human capital for a brighter future in the UAE. Implementing Ericsson's ICT Professional Foundation Program allows us to inspire both resident and citizen students to take a place in the burgeoning ICT industry and have an influence on the future of connectivity and communications in the UAE," said Dr. Bjorn Kjerve, Chancellor, American University of Sharjah.
This initiative is directly in-line with Ericsson's vision of a Networked Society where every person and every industry is empowered to reach their full potential.
"We are proud to be launching Ericsson's ICT Professional Foundation Program in the Middle East," said Rafiah Ibrahim, President, Ericsson Region Middle East. "The program will provide students from across the region with unprecedented and exclusive access to emerging communications trends, industry best practices, and ground-breaking technologies. The course is specifically designed to arm them with the tools, knowledge, and acumen required to excel in the ICT field and, more importantly, cultivate a winning vision for the future."
Girish Johar, Vice President, Human Resources, Ericsson Middle East added, "The program allows us to widen the talent pool here in the region and help shape the next generation of ICT leaders. At Ericsson, we support and celebrate diversity and inclusion and we welcome all qualified candidates to apply. It is our goal to promote an environment which supports the widest range of knowledge, skills and experiences; therefore we are providing equal opportunities to all candidates regardless of their gender and difference in background."
With approximately 115,000 professionals and customers in 180 countries, Ericsson combines global scale with technology and services leadership.