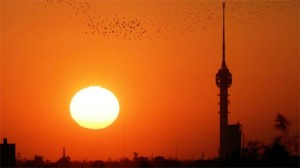 Ericsson announced on Sunday that it has been chosen by the Iraqi Telecommunications and Post Company (ITPC) to introduce IP technology.
Ericsson has also been charged with expanding the telecom provider's wireline network with a transition to a next-generation network.
The expansion is the only wireline deployment in Iraq, Ericsson said. It will ultimately cater to an additional four million subscribers and provide enhanced quality of service. ITPC currently has 1.7 million subscribers.
"Our aim is to always satisfy our customers with the best customer experience," said Amir Al-Bayati, Deputy Minister of Communication for Technical Affairs in Iraq. "This deployment is particularly exciting, as it will put us one step closer to our goal of satisfying our customers and grow our network to nine million subscribers by 2015.
"Ericsson first deployed the network, and choosing them for this expansion was a natural decision. We have all confidence in Ericsson's capabilities to deliver beyond our expectations."
Tarek Saadi, President, Ericsson North Middle East, said, "We are eager to build on the network and help ITPC modernise service for current and future subscribers. ITPC's customers will now embark into the first steps toward the Networked Society as broadened connectivity is introduced."
ITPC is introducing IP technology that will prepare its network for data services usage, ultimately leading to mobile broadband and LTE connectivity.
ITPC and Ericsson have so far enjoyed a five-year relationship. This announcement puts Ericsson as the sole supplier for ITPC's core network.