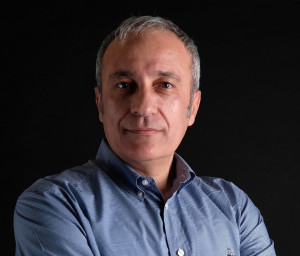 IT security player, ESET, has partnered with Axiom Telecom, the regional mobile reseller, to increase awareness on the vital need for mobile protection in the UAE and Saudi Arabia.
With the GCC's two most populated countries also boasting region-leading mobile penetration rates, the personal data and sensitive information processed on smartphones and tablets has made the Gulf nations attractive target for potential cyber-attackers.
As part of the strategic partnership, Axiom will distribute ESET Mobile Security hanging cards for Android smartphones and tablets in the UAE and Saudi Arabia, while ESET Mobile Security will be part of Axiom's value-added services, giving its customers increased ability to enjoy safer technology on a daily basis.
"The UAE and Saudi Arabia are leading the region with 74.6 and 73.6 per cent, respectively, of each nation's population anticipated to use internet-ready mobile phones and devices by 2018. As the number of devices continues to grow, the challenges people face to keep their information secure also increases," said Neo Neophytou, Managing Director, ESET Middle East.
"Our partnership with Axiom aims to protect and educate users against the growing number of mobile malware and other threats that many individuals are unaware of," Neophytou added.
ESET Mobile Security is designed to maximise mobile security and allow users to use their mobile devices in less secure environments. Mobile users are enabled with ESET's advanced protection as they navigate the Internet, open suspicious email and chat messages, or download apps from third parties.