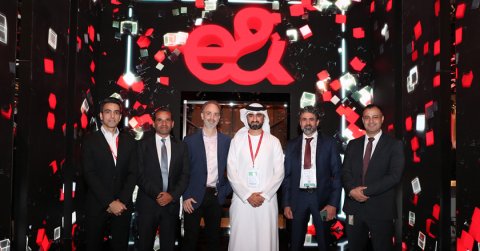 Etisalat UAE, branded as etisalat by e&, today announced a partnership with VMware to expand and enhance its Software-Defined Wide Area Network (SD-WAN) and Secure Access Service Edge (SASE) services for its business customers in the UAE.
The partnership will enable etisalat by e&'s public and private sector customers to strengthen their networks without the need for costly physical infrastructure, and allow them to monitor network performance, adjust network settings remotely, and embrace new technologies including cloud, AI, and Edge.
The new solutions will give customers highly secure access to their applications from the closest available links, maintaining optimum performance and productivity for users.
By bringing members of distributed workforces on to the same virtual network, the solution will allow companies to simplify their remote working arrangements, ensuring that people, apps, and devices can communicate securely from anywhere.
The enhanced SD-WAN and SASE services will help etisalat by e& in its mission to drive digital innovation while supporting initiatives including the UAE Digital Government Strategy 2025.
Hamad Mohamed Al Marzooqi, Senior Vice President of Pre-Sales and Business Operations, etisalat by e&, said: "This partnership with VMWare to deploy state-of-the-art SD-WAN and SASE technology will give organisations across the UAE the solutions they need to grow and accelerate their digitalisation journey. This is in line with the overall vision of the UAE leadership to position the country as a global ICT hub and achieve leadership in the digital space. We stand by our commitment to providing best-in-class innovative solutions, harnessing advanced technologies, and maintaining our cutting-edge telecom infrastructure offerings. We will continue to act as the trusted partner and advisor of businesses by enabling enterprise connectivity and beyond connectivity requirements, which, in turn, will accelerate the digital economy".
Ahmed Auda, Vice President & GM, Middle East, Turkey & North Africa, VMware, said: "This partnership demonstrates the power of SD-WAN and SASE solutions to drive efficiency, security and innovation, helping organisations of all shapes and sizes in the UAE to become smarter and more agile. We look forward to continuing to support Etisalat by e& as it raises the bar for business services".
VMware SD-WAN and SASE solutions are built around utilising the cloud as a primary resource for customer applications and provide a reliable and secure connection between the enterprise network and modern apps, ultimately improving end-user experience.