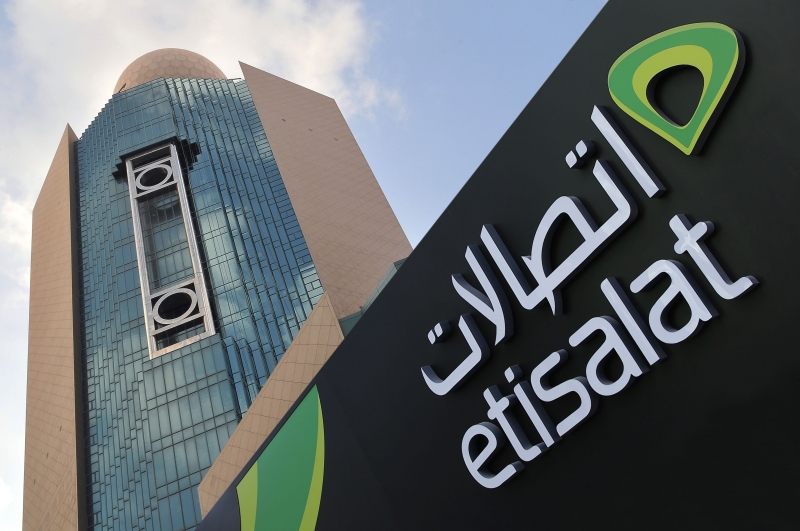 Etisalat has been named the Middle East's most valuable telecoms brand for the first time, after the Abu Dhabi-based operator saw a 40% increase to its brand value.
Etisalat was the only telecoms provider from the region to break the $7 billion brand value mark. The key drivers behind Etisalat's $7.7 billion brand value include the firm's customer service-driven strategy, its leadership position on 5G, and successful launches of global brand-building initiatives.
Andrew Campbell, Managing Director, Brand Finance Middle East, said, "It is a resounding victory for the Middle East to have over 20 brands represented in the Brand Finance Telecoms 300 rankings. This year, Etisalat emerges as the most valuable brand in the region. Through a combination of brand building engagements, leading the charge of the 5G revolution and successful delivery on its digitisation roadmap, Etisalat goes from strength to strength."
American telecoms players continue to dominate the Brand Finance Telecoms 300 league table, with AT&T retaining the title of the sector's most valuable brand, but most US brands experience a loss in value as they fend off competition from internet giants.
Challenges presented by technology brands, such as Facebook-owned WhatsApp and Microsoft-owned Skype, have meant American telecoms have had to update their voice and video calling service offerings to stay relevant.
Telecoms revenue growth has been in decline since 2013 as more customers opt for Over-The-Top (OTT) messaging services to remain in touch.
With Microsoft (Skype), Facebook (Messenger, WhatsApp), Amazon (Alexa), Tencent (WeChat), Google (Hangouts) and many other firms expanding their services in this space, demand for OTT services is causing telecoms brands to adapt fast.
However, 79% of mobile customers worldwide think that demand for OTT is outpacing the ability of telecoms brands to adjust, according to a 2017 Mobile Economy report by the GSMA.
David Haigh, CEO of Brand Finance, said, "Whilst American telecoms brands are at the top of the table, they are grappling against falling brand values as they find themselves navigating a complex regulatory environment and competitive offerings from the internet challengers, all whilst battling sinking revenues. In order to survive in the digital era, telcos must put up a strong fight by adopting innovative strategies."
Nevertheless, when taking a snapshot of brand representation by country, the US still dominates as American brands hold the largest share or 28% of the total brand value in the Brand Finance Telecoms 300 league table.
By comparison, China and Japan each account for 11% of the brand value in the telecoms sector and British telecoms brands occupy 8% of the league table.
AT&T maintained its position as the leading telecoms brand in the world, despite its brand value falling 5% from $87.0 billion to $82.4 billion over the past 12 months.
AT&T struggled with the loss of post-paid mobile phone subscribers as lower pricing for its unlimited plans failed to attract customers in a saturated US market.
Looking to the future, the brand is now involved in new 5G network investments and participating in intensive testing for vehicle-to-everything (V2X) networks.
America's largest wireless network, Verizon, came in second place with a brand value of $62.8 billion, down from $65.9 billion last year, dropping 5% in brand value.