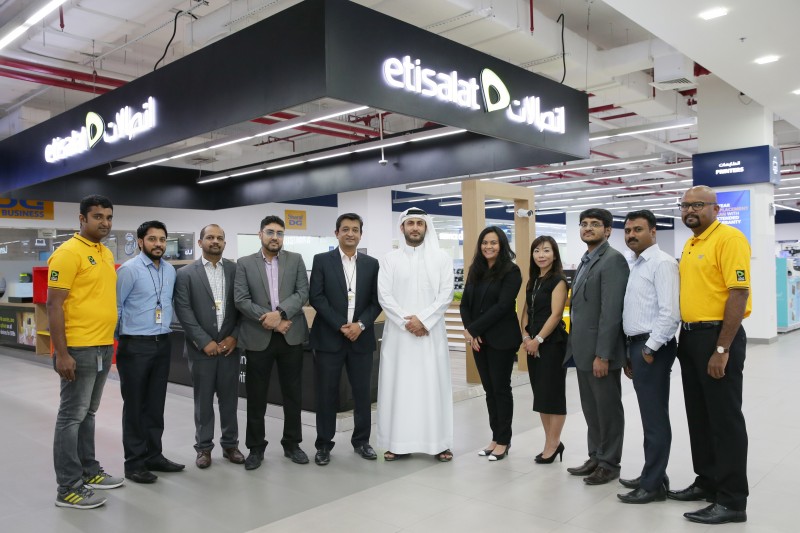 Etisalat has opened the first Business in a Box digital experience store, giving SMBs in the country the convenience of a one-stop destination shop to meet all their business communications, ICT and devices needs.
The new Etisalat showcase is set to open at Sharaf DG's Dubai flagship store at the Times Square Center on Sheikh Zayed Road. SMBs can enjoy exclusive offers and witness first-hand live demonstrations of Etisalat's all-in-one Business in a Box solutions, including applications and a wide range of zero-upfront office devices by on-site specialists.
"We are proud to launch the first Business in a Box digital experience store for SMBs in the country," said Esam Mahmoud, acting senior vice president, Small and Medium Business, Etisalat.
"Today it's significant for SMBs to adapt business tools to expand their opportunities within the economy to grow and innovate. Our objective is to offer our SMB customers convenient options and Etisalat's Business in a Box will help this strategic sector bridge this gap and build strong commitment to fresh levels of digitisation."
'Business in a Box' provides the flexibility for SMBs to focus on their core business as well as control inflationary costs, enabled by solutions that manage business operations efficiently. Packages start from AED 995 per month with high-speed Internet up to 100 Mbps, advanced telephony and IP phones, office applications, business-grade devices at zero upfront cost, end-to-end security, 24×7 support and more.
At Times Square Center, Dubai, Sharaf DG is spread across 8000 square metres and creates a shopping experience where technology meets customers. The store has the entire range of consumer electronics and appliances, advanced audio and even a dedicated section to serve the growing needs of SMBs.