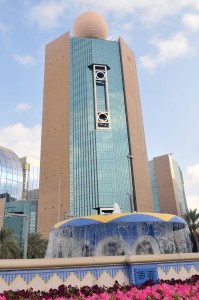 Etisalat's business customers in the UAE will receive the telco's latest upgrade as it boosts broadband speeds by up to 2.5 times – for free.
Etisalat will double the speeds of its existing business customers starting today.
Business customers whoa are subscribed to 4MBps speed will be automatically upgraded, free of charge, to 10MBps broadband speeds.
Customers subscribed to other business packages will also experience a speed boost with varying levels of speed.
New business customers will also be able to receive benefits of higher speeds at lower rates.
"To support this demand and the nation's ICT vision, Etisalat has invested billions in developing a solid fibre-optic infrastructure," Salvador Anglada, Chief Business Officer, Etisalat, said. "For over 30 years, we have backed businesses in the UAE with technology, connectivity and innovative solutions customised to business needs across industry verticals. As a one-stop integrated technology partner, we want to help you take your business to the next level. The double speed upgrade is our promise and commitment to make our technology work for you and grow your business, allow you to do more and stand out from your competition."